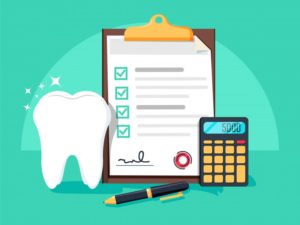 Perhaps you've never really given the idea serious thought. Outsourcing insurance verification and billing is a decision that every dental practice should consider at some point. But how can you tell if it would be a smart choice for your office? Here are some signs that this move would benefit your practice.
You Want Additional Protection Against Embezzlement.
Unfortunately, without watchful oversight, it can be all too easy for someone to take advantage of patient information and take insurance money. However, outsourcing insurance verification adds another layer of protection for both you and your patients because a third-party is keeping a close eye on the claims, payments, and amounts due. Plus, this other company has less temptation to embezzle because they don't directly handle the money and because they are accountable to you!
You Want Your Team to Focus More on In-Office Patients.
In some situations, you can handle doing two tasks simultaneously without the quality of either suffering. When it comes to your office culture, your patients should feel as though they are your team's top priority and sole focus. However, if your front desk team members spend hours on the phone with insurance companies, maintaining a happy, friendly atmosphere becomes much more difficult, and the patient experience can suffer as a result.
Instead of dividing their focus between your patients in the office and the often tedious and frustrating task of insurance verification and billing, your team can devote their attention to your valued patients and hand over these time-consuming tasks to a support company.
You Want to Get Insurance Claims Right.
For claims to be paid by the insurance companies on time, every detail must be completely accurate. You must have every code filled out correctly—in fact, getting the codes wrong can lead to fraud charges! Needless to say, you need an insurance expert on your side to make sure everything is lined up as it should be. Fortunately, a support company focuses on this type of expertise, and they are motivated to get your practice paid according to schedule, which means you can breathe easier, knowing your finances are in the best shape possible.
Although each practice must ultimately decide whether outsourcing these tasks is right for them, these signs apply to the vast majority of dental practices. This move is definitely worth considering helping your practice operate more smoothly on a daily basis and provide better care for patients.
About Dental Support Specialties
Dental Support Specialties is an administrative services company that works with dental practices throughout the country. Insurance verification and billing, in addition to chart auditing and phone answering, are just a couple of the services we offer. We invite you to reach out to our team to learn how we can help your dental practice run more efficiently.