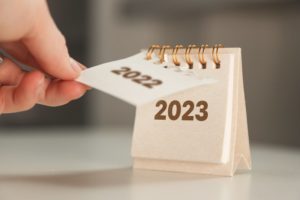 Are you still reeling from the end-of-the-year rush of 2022? Do you have unpaid claims that need to be taken care of? Do you need dental billing support?
Now is the time to have these taken care of because now you will have 2023 appointments and patients with reset benefits for the new year. Keep reading to learn why having unpaid claims can be a huge problem for your practice and how Dental Support Specialties can get your finances back in order through insurance verification.
Why Unpaid Claims Matter
Unfortunately, it can be easy to take insurance verification and claim filing for granted. While it may seem like a given that your insurance bills will get paid, you cannot consider them as revenue or income for your practice until the insurance companies have actually paid their part. In other words, you can't count your proverbial chickens before the eggs have hatched.
When unpaid insurance claims continue to pile up, your practice can struggle financially, even if your schedule is busy and filled to capacity. It's important to get paid on time so that you can afford to pay your staff and bills and even plan for future expansion or growth.
Why You Need to Catch Up on Your Aging Report Now
If you work with dental insurance, you are probably well aware that benefits reset in January, meaning that patients now have at least two preventive care visits covered as well as a full $1,000 to $1,500 yearly maximum available. As a result, this new year has a lot of potential revenue for you and your practice!
However, if you have a growing pile of unpaid insurance claims from last year hanging over your head, your team may not be able to keep up. By resolving all of 2022's claims in your aging report now, you and your practice can be ready to take on whatever challenges 2023 has in store.
What You Could Do with the Money
If you need extra motivation to tackle the aging report, just visualize the things you could do with the revenue. You could purchase updated equipment or invest in new technology. You could hire more staff members or even bring on associate dentists or expand the practice.
But you can't thrive and grow without first handling the workload your team has currently.
The good news is that Dental Support Specialties can take on your aging report and help you catch up with unpaid insurance claims. Whether you need us on a temporary basis or regularly, we're available to verify benefits, file the appropriate paperwork, and get you paid on time and as smoothly as possible.
Instead of dedicating your team's valuable time catching up on last year's unpaid claims, let us work on billing support while your team moves forward, focusing on making improvements and growth in 2023.
About Dental Support Specialties
Dental Support Specialties consists of professionals with many, many years of administrative experience in dental offices. In addition to general practices, we can assist oral surgery and periodontal practices. Our team has the inside knowledge of dental insurance and can complete the entire claims process efficiently. If you are interested in working with us, don't hesitate to reach out to our team online or by calling our office.