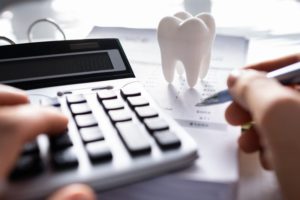 As in many other situations in life, it's easy to go with what you've always done or what everyone else is doing. However, every now and then, you should evaluate whether there may be a better way.
A prime example of this is how your dental practice handles insurance verification. You may have always delegated this responsibility to your staff, but could it be worth going with an external service? In this post, you'll learn why you need to know your cost numbers and how Dental Support Specialties can help your practice perform better!
Why Working with Dental Insurance Is Important for Your Practice
Although the alternative—not being in-network with any dental insurance—may seem simpler and potentially more profitable, dropping it could be a costly decision. Just under half of patients who choose not to visit the dentist for preventive care say that lack of insurance benefits is their primary reason. Also, about 8 in 10 patients who have dental insurance regularly see the dentist, whereas only 3 to 4 patients out of 10 without insurance benefits receive care on a routine basis.
With these numbers in mind, dental practices stand to gain a significant patient base by being in-network with PPO dental insurance plans. However, insurance can come with a fee reduction by as much as 30 percent, meaning many practices must rely on efficiency and volume to compensate.
How Much It Costs to Verify Dental Insurance Yourself
Although the agreed upon fee from insurance companies can vary, the costs associated with running a dental practice tend to depend on the market value; you have to pay for salaries, supplies, equipment, and utilities whether you earn revenue from insurance or fee-for-service patients.
However, if you are handling the entire insurance process in-house, your costs can rack up quickly. In most cases, practices either have a dedicated insurance coordinator who does nothing but deal with insurance claims or ask a front-desk staff member to divide their time between insurance and other responsibilities.
Both of these options come with their own problems because you either have to pay a full-time salary and benefits for a specialized employee or you add an overwhelming workload to a team member who also needs to exhibit positive customer service.
Regardless of your team setup, your staff can spend hours a day on the phone with insurance companies verifying benefits and filing paperwork to ensure you get paid as efficiently as possible.
How Dental Support Specialties Can Save You Money
Comparatively, hiring Dental Support Specialties to take on insurance verification can help with your practices costs and customer service. Rather than paying a full-time salary or giving your patients a sub-par dental experience, you can handover the tedious task of dealing with dental insurance to us, helping your team work more effectively in the office and improving the atmosphere for patients and staff members alike.
Although you'd need to do the math for your specific practice, chances are that Dental Support Specialties will prove to be the smarter financial choice, especially if you consider the intangible benefits as well. When you understand the true costs of dental insurance, you can see that we can keep your practice running more smoothly and keep the revenue coming in.
About Dental Support Specialties
At Dental Support Specialties, our team members are experienced, passionate dental administrative professionals. We understand how dental insurance works and know how to expedite the filing process to get your practice paid on time. If you would like to learn more about our insurance verification services, you may contact us here or call our office for information.