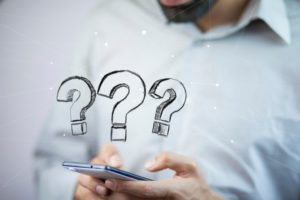 When you consider phone answering service companies for your dental practice, you may have many questions in mind: How much does it cost? Will a real person answer the phone or a machine? These are obviously valuable questions to ask, but there are others that can help you determine which company to choose. Here are just three examples of these inquiries and how Dental Support Specialties answers them.
Does Your Team Have Dentistry Knowledge?
The dental field differs from all the others in jargon, procedures, and insurance. The person who answers your office's phones needs to be familiar with dentistry to answer reasonable questions and know generally how long certain appointments or procedures take. Otherwise, you could end up with an overly full or sparse schedule.
At Dental Support Specialties, we only serve dental practices, and our team members have years of experience working in these kinds of offices. We even have the expertise to serve oral surgery and periodontal practices as well!
Do You Work with Our Scheduling Software? Can You Actually Schedule Appointments?
Although having a flesh and blood person answer the phone is a step above leaving a voicemail with a machine, it doesn't do much good if the person can't actually help the caller. If a patient wants to schedule an appointment, the person on the other end of the phone needs to have access and knowledge in the practice's software.
Rather than waste your callers' time, Dental Support Specialties works within your scheduling software and can make adjustments as needed. However, that doesn't mean you'll have to spend a lot of time training our team. We can quickly adapt to whatever suite you use on a daily basis.
Is Your Company HIPAA Compliant? Do You Record the Calls?
Trust is priceless, and you need to maintain the trust your patients have in your practice. Using services that will protect your patients' information is essential to holding onto patients for the long term. To hold your phone service accountable, you need to know that you can listen to the phone calls for quality assurance.
All of the phone calls we answer at Dental Support Specialties are recorded and accessible to our clients. We strive to represent your practice as if we are an extension of your in-office team with professionalism and friendliness.
Although there are other questions you can ask the companies you're considering, these provide a good start for a deeper conversation. By asking these, you can get a better idea of the quality of service you would get with them and find the company that will best suit your needs.
About Dental Support Specialties
Our team at Dental Support Specialties is unlike any other. We not only answer incoming phone calls, but we also serve your patients, whether it's scheduling appointments in your software or handling important insurance information. In addition to phone answering services, we also can help with filing insurance claims and verifying benefits as well as chart auditing and other special projects. To learn more about our company, you can schedule a consultation with us online here.