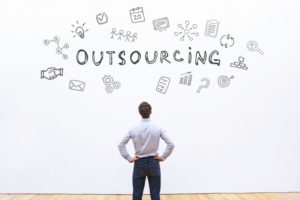 Thanks to mass outsourcing of jobs overseas, you may have a negative view of outsourcing period. You may view it as taking away from someone else's work and earning potential, but it's not always like that. Sometimes, outsourcing can have an overwhelmingly positive outcome! Namely, outsourcing dental insurance verification can help your dental practice run more smoothly. What are some reasons to make this change? Read on to find out!
Better Patient Care
Have you ever, as a customer or patient, tried to get help from an employee, only to be ignored because they are on the phone? Have you ever felt like you weren't their top priority? When your patients come to your office, they should feel like they matter the most.
When you outsource background work like insurance verification, your staff can then focus on the main reason they work in-office—to serve the patients who come in for visits.
Fewer Surprises for Your Patients
According to many surveys, cost is a major deterrent for many people who don't see the dentist regularly. So, the last thing you want to do is shock them with an unexpected bill. If insurance verification is handled before they come in, you can confidently collect any co-payments without worrying about scaring your patients off with bills later.
Less Follow-Up with Insurance
Insurance verification is meant to save you time. Instead of wasting hours on the phone with insurance companies correcting mistakes on claims, your staff can file claims with correct information the first time around, saving them the time and headaches of dealing with insurance. Just think of the projects and other tasks your team could accomplish with that time!
Easier and More Cash Flow
You work hard to bring in money to your practice—you've taken plenty of advanced training courses; you help patients overcome tooth decay, injury, and loss; and you try to have a pleasant chairside manner. So, it can be particularly frustrating if your practice has a cash flow problem. You shouldn't have to struggle to pay your own bills. Taking care of insurance verification speeds up payments coming to your practice, which means you can have peace of mind and even think about growth.
More Positive Work Environment
Phone calls with insurance companies can be frustrating to say the least. Yet your front staff members still need to put on a happy face for patients who walk through the door. You can make it easier on them by taking insurance verification off their plate. Without this tedious task, they can focus on greeting patients and giving them a positive experience from beginning to end.
For these reasons, you should seriously consider outsourcing insurance verification. Chances are you'll see quick improvement in your practice's culture, see more money coming in efficiently, and have happier patients!
About Dental Support Specialties
Dental Support Specialties has been in business since 2008 and has assembled an effective team of dental administrative professionals with years of experience. In addition to insurance verification, we also offer phone answering services, chart auditing, and other billing services. If you are interested in learning more about our team or services, contact us for a consultation!