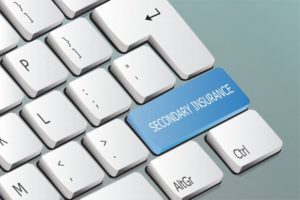 You're not a layperson, so the world of dental insurance isn't a confusing mystery. However, if you have a patient with two insurance plans, verification and billing can get mirky, even for professionals as seasoned as your front desk team! Which plan is the primary and secondary? How do you process the claims for the same services? How can you receive payments smoothly? Understanding more about this situation can help you know what to do next.
What Is Coordination of Benefits?
A dental administrator's duties include not only collecting the patient's insurance information but also following the protocols to get the most out of their insurance policies. This effort can require organization and monitoring which plan pays for what, which is commonly called coordination of benefits (COB). Keeping track of the primary and secondary insurance payments takes some juggling, but it can make sure your practice is paid everything on time.
What Is the Difference between Primary and Secondary Dental Insurance?
To the patient, both dental insurance plans are equal, but administratively, you need to distinguish between the primary and secondary. Depending on your state's regulations, the primary insurance may be either the insurance of the spouse whose birthday is earlier in the calendar year or the husband's insurance.
Instead of both companies paying an equivalent amount for services, the primary must pay its full coverage amount before the secondary insurance can be billed for the remaining cost.
What Do I Need to Process Two Dental Insurance Claims?
Dealing with two different insurance providers can be tricky, but if you have the right approach, you can make the process go more smoothly. For instance, when you file the secondary insurance, make sure you include a copy of the explanation of benefits (EOB) of the first. This document shows that the primary insurance has been billed and has paid its full amount already. As a result, you should have less resistance getting the rest of the payment from the secondary insurance.
Can Someone Help with Primary and Secondary Insurance Claims?
For many dental administrators, having to handle one insurance plan per patient is enough to keep them busy throughout the day. Add in another, and things get more complicated. Fortunately, you can outsource insurance billing and have someone else deal with the additional paperwork and time-consuming tasks. That way, your team doesn't get overwhelmed or too frazzled to help your in-office patients.
In the end, now that you grasp what must be done, you can determine the primary insurance, have everything you need to satisfy both companies, and get paid the amount you're owed with as little stress as possible.
About Dental Support Specialties
The Dental Support Specialties team consists of experienced dental administrative professionals. We know how to handle even complex insurance situations and coordinate payments to your practice. As a result, your in-office team can devote their time and attention to your patients and making them feel welcome. If you'd like to learn more about our insurance services, contact us online here.