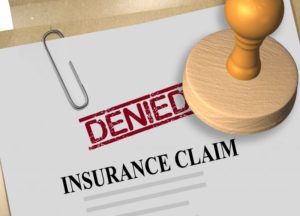 During dental school, you learned many clinical skills that serve you well on a day-to-day basis, but running a practice requires just as much business savvy. You don't have to be an insurance expert, but understanding some of the financial basics like insurance verification can help you comprehend your practice's needs and help everything work more smoothly.
What exactly is insurance verification? Why is it important, and how should it get accomplished? Read on to find out!
What Is Insurance Verification?
Despite its fancy name, this concept is actually pretty simple. Essentially, insurance verification is the act of confirming that the patient's information is correct and that they indeed do have benefits through the insurance company—prior to the patient's visit. This process can be slightly time-consuming, but it is an important step for your business's success.
Why Does Insurance Verification Matter?
At first glance, it may seem easier to just run with the information the patient gives you and file claims without going through the trouble of verifying their insurance plan. However, anyone, including your patients, can make innocent mistakes. One incorrect number or letter on their forms could lead to a number of costly outcomes: denied claims, hours of valuable time wasted on the phone, patients receiving unexpected bills, and delay in payments to your practice.
On the other hand, when information is verified in advance, your staff can file more successful claims with the insurance provider. As a result, you get cash flow paid on time, and the patient doesn't have to deal with surprise expenses. Needless to say, taking a little bit of time for this pre-work is well worth it!
How Is Insurance Verification Done?
The entire process needs to be performed before the patient arrives for their first appointment. During the call when they set up the visit, your front desk team gathers their insurance information over the phone or through a patient portal. Your team then calls the insurance company directly and confirms the patient's policy and group numbers. After this information is verified, it can be used on claims for services performed during the appointment.
Knowing that you have the correct information on your claims can simplify the financial logistics of running a dental practice. Instead of having to irritate the patient, stay on the phone longer throughout the day, and wait for payments, make sure the insurance information is correct from the beginning and help your office run more efficiently.
About Dental Support Specialties
Dental Support Specialties is an administrative services company that focuses exclusively on dental practices. As a result, our professionals know how to work with insurance companies and verify information effectively. If you have us handle this step of the process, your own staff will be free to perform other in-office tasks that help your practice function and create a pleasant environment for patients. Contact us for a consultation to learn how we can assist your team today!