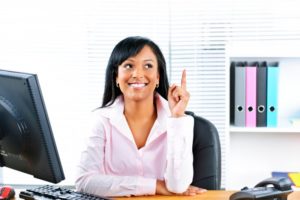 To the untrained eye, medical and dental insurance billing can seem exactly the same. Some people may question why they are separate at all. As a dentist, you may not be an expert in dental insurance in your practice, but you know you need to work with one who understands this often-confusing field.
When you know what makes dental insurance unique, you'll learn how getting support for dental insurance verification can help your practice succeed!
Similarities Between Medical and Dental Billing
In the billing process for both of these fields, you need to have someone who is knowledgeable about how insurance companies process claims and required information to get claims approved and paid. When working with insurance companies, it's important to keep the line of communication open to verify benefits and resolve any issues. If you want insurance to pay your office on time, your insurance claims need to have the appropriate codes, whether you're a medical physician or a dentist.
Differences Between Medical and Dental Billing
Medical billing tends to be a little more complex than filing claims with dental insurance because various services and products aren't an issue for dental patients. For instance, a patient may use medical coverage to pay for MRIs, lab testing, vaccines, medical devices, and more. However, dental insurance can be complicated as well. One little mistake in the coding could not only result in late payment but also fraud charges!
In addition, medical insurance claims tend to require more time to get approved and paid, but dental billing claims often involve extra effort on the staff's end. Handling the verification process in advance can make the follow-up calls with insurance much smoother.
How Outsourcing Dental Insurance Verification Can Help
Finding a dental insurance expert to work full-time in your practice can be tricky. Working with a service company to tackle verification for your team allows them to experience less stress about filing claims. Instead, they can focus on using the correct coding and taking care of your patients in the office. All of these results will translate to faster payment to your business, happier patient experiences, better cash flow, and a low-stress environment for your office.
In the end, working with a support services company can give you the expertise you need in dental insurance without your in-office team having to delve too deep into it. Choose to outsource verification, so you can reap the rewards!
About Dental Support Specialties
At Dental Support Specialties, our team members have decades of experience in dealing with dental insurance companies. We work directly with your practice's software and are HIPAA compliant, which means we can verify dental insurance for your patients. Also, because of our extensive backgrounds in dentistry, you don't have to worry about training us. Curious to learn more about our qualified team? Contact us to set up a consultation today!