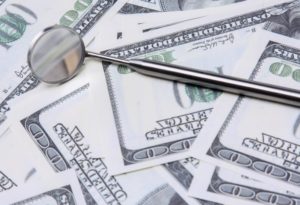 As the owner and operator of a small business, you have your hands full every day. You not only see dental patients, but you also oversee the finances. You can't do everything alone, which is why you've hired front desk personnel to help you with daily payments.
What many dental practice owners don't see or realize is that getting paid isn't always a simple, quick transaction. It can consist of many little time-consuming tasks, especially if you work with dental insurance. What are the main tasks necessary to get the money you're owed? Read on to find out!
Insurance Verification
Before your patient undergoes any kind of treatment in the practice, your team is in communication with their insurance provider, confirming that they indeed have benefits through the company. From this preview of the patient's benefits, your team can then estimate how much your patient will owe out-of-pocket with a decent amount of accuracy, which theoretically cuts down the need for collection calls down the line.
Insurance Claim Submission
When it comes to getting paid, your insurance claims must be perfect. Not only does every line have to be correctly filled in, but your claim codes must be spotless. In fact, filing incorrect codes could end up in fraud charges! Needless to say, attention to detail is a requirement—not only to get your practice paid on time but also to help you avoid legal trouble.
Follow-Up on Insurance Claims
Unfortunately, even if you do everything right in your insurance claim, a follow-up with the company is sometimes necessary to keep the ball rolling. A phone call to the insurance provider can confirm that you've submitted the correct explanation of benefits (EOB) and electronic fund transfer (EFT) information.
Printing and Sending Patient Statements
Sometimes, even with insurance verification, there can be fees left after claims have been paid. In this case, you need to reach out to the patient directly to collect the rest of your money. First, the statement must be printed and mailed to them, giving them a chance to pay the outstanding fee before they receive a call.
Balance Collection Calls
Calling and asking someone directly for money isn't everyone's favorite thing to do. It can be an uncomfortable conversation—unless you have the right professional handling it. Your patient can receive a call from a friendly, understanding human, making this interaction both more productive in terms of money and actually beneficial for your relationship with the patient.
Although some these tasks are not necessarily difficult, they can take your team's time and attention away from other important in-office tasks. At each of these stages, your front desk team could get hung up dealing with the insurance companies and meanwhile have to put on a happy face to work with patients in your practice. Instead, let Dental Support Specialties handle these behind-the-scenes tasks, get the money you have earned on time, and have a more happy, positive atmosphere in your office.
About Dental Support Specialties
For about 15 years, Dental Support Specialties has been providing remote administrative support to dental practices throughout the country. With more than 400 years of combined industry experience, the team members here know how to work with insurance companies in the most efficient way possible. If you are interested in learning how Dental Support Specialties can help your practice thrive, contact our team today!