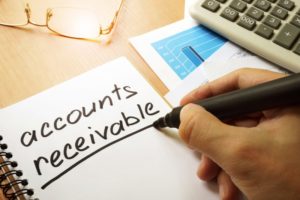 When you decided to become a dentist when you "grow up," you went to dental school to learn the techniques and technical skills you'd use on the job. You also take a certain number of continuing coursework to take your knowledge to the next level. Unfortunately, you could be the most clinically experienced, savvy, and friendly dentist and still have a struggling practice.
That's because running a practice isn't just about your technical prowess or your people skills—it also requires business acumen. If you aren't familiar with it, accounts receivable recovery can be a confusing area of owning and operating a small business. Watch out for these three common problems that many dental practices face, but know that Dental Support Specialties can help you bring in revenue.
#1: Your Accounts Receivable Pile Is Growing
As tempting as it is to think of your accounts receivable as revenue that's already been paid, they're not! Unless you have someone on your team keeping a close eye on the invoices that are outstanding, you have revenue that will fall through the cracks, and you won't be paid on time. Without accurate numbers, you can't get a clear view of your practice's performance financially. As a result, you can't grow, expand, or make important, smart decisions for your business.
#2: Avoiding Collections
No one really enjoys asking for money—even if it's clearly justified and owed. Whether you didn't get payment at the time of service or there's an unexpected balance due, your patients may need to be called and asked to pay. It can be awkward, and some employees may put off making collections calls. Meanwhile, your practice remains unpaid for the work you've done. So how can you get these calls done without damaging your relationship with your patients?
At Dental Support Specialties, our professionals have been trained specifically for these calls so that your patient hangs up satisfied and you end up paid. Our communication is always respectful, consistent, and clear, and with our team on the case, you experience fewer delays in payment.
Staff Who Are Unfamiliar with Accounts Receivable
Some dental practices have receptionists, who can answer phone calls and schedule appointments, but they may not be able to manage complex collections and accounts receivable, which are often considered more complicated Human Resources or accounting duties. As a result, if you don't have personnel dedicated to these issues, you'll run into problems getting all the revenue you earn.
Each member of the Dental Support Specialties team knows exactly how to handle these issues efficiently. As a result, your office can continue to function smoothly.
Dentistry may be one of your passions, but if you neglect the business side, you won't get very far. Let us at Dental Support Specialties assist with accounts receivable while you do what you love most.
About Dental Support Specialties
At Dental Support Specialties, we have assembled a team of administrative experts in the dental field. Our services include accounts receivable recovery, insurance verification, phone answering, and other services. We have the training and experience to assist not only general practices but also periodontal and oral surgery practices. To discuss the ways our company can remotely support your dental practice, contact us to have a consultation.