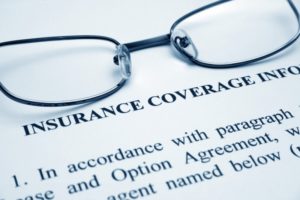 Unless you live and breathe dental insurance, working with it can be complicated. Even seasoned administrative professionals can get confused by the language in policies, and it can be helpful to get back to the basics. Instead of getting overwhelmed by all the information on the breakdown form, here are the little bits you need to understand and then explain to your patient. That way, they aren't likely to be angry when they owe money at the end of their appointment.
Coverage and Benefits
When your patient checks in for their appointment, they probably don't need to have a complete breakdown of their coverage all at once, but it is helpful to get a heads up about the services they are expecting to have done. For instance, for a routine visit, your patient would probably like to know that their checkup, cleaning, and X-rays are covered in full, but fluoride treatment is extra. When other issues come up and additional treatment is necessary, you can explain what is and isn't included in their benefits then.
Ultimately, you want to pay attention to and be transparent with your patient about the information that will directly affect their out-of-pocket costs. That way, everyone experiences fewer unpleasant surprises later on.
Limitations and Exclusions
Many, but not all, insurance companies have parameters for certain services, and you need to make sure the patient is aware of these limitations and exclusions. For example, prior to receiving services, you'll need to check if the patient has already passed the possible waiting period for that service. If not, after explaining the waiting period to your patient, they can decide whether to wait or move forward with the service without coverage.
Deductibles and Co-Pays
Paying for services varies from company to company and even plan to plan. While some are based on a percentage, others are a fixed fee. Explain to your patient how their deductibles and co-pays are calculated and try to use specific numbers so the patient knows what to expect on their final bill.
Benefit Maximums
Most dental insurance policies come with a maximum amount they are willing to pay for treatment in a calendar year. Checking this information and explaining it to the patient can lower confusion and headaches later on if the patient's bill surpasses that yearly maximum. Also, you can strategize with the patient and possibly keep their out-of-pocket costs lower by using the yearly maximum to their advantage.
Although the breakdown form has loads of useful information, you at least need to look at all these items so you can be completely upfront with your patients. As a result, you're less likely to upset them when it comes time for them to pay.
About Dental Support Specialties
Dental Support Specialties offers assistance with insurance verification and highlight information that the patient may need to know—before they arrive for their appointment. The hard work is already done! In addition to this service, we can also providing phone answering services, chart auditing, and filing claims. Would you like to talk with us about your practice's needs? Get in touch with us through our website!