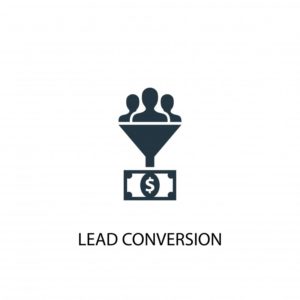 When it comes to bringing in leads, there are many marketing tools at your disposal. From pay-per-click campaigns to SEO tactics, from backlinking to direct mail marketing, you can spend a pretty penny on getting your brand in front of as many people as possible. However, these effective methods can only generate leads. It's up to you and your staff to convert these leads into paying patients.
Marketing can be well worth the investment, but it only goes so far. Instead of spending more money on marketing, you could bring in more revenue by taking advantage of the leads you already get. How? By having Dental Support Specialties answer your phone calls and schedule appointments!
Why Conversion Matters
When you have a well-organized and planned marketing strategy, it reaches as many people as it can and provokes your audience to contact your practice for an appointment. However, you don't make money until that person has actually set the appointment and is sitting in your chair!
Getting more and more leads is a great way to increase your revenue, but it's up to you and your front desk team to take your leads' interest and transform it into trust and loyalty. Otherwise, you've just poured a lot of money into raising awareness of your office—without a return on your investment.
First Impressions Can Help or Hurt Conversion and Revenue
For most dental practices, the first mode of contact is a phone call. Whether the patient is asking about insurance or wants to schedule an appointment, this call is critical for your audience to try and come into your office. That's a lot of pressure to make a powerful first impression!
If you use a dental answering service that only takes messages, you miss the mark. Not only does the caller hang up without a scheduled appointment, which hurts your revenue, but they also can have a negative impression of your practice. As a result, they may seek another dental office to call home.
How Dental Support Specialties Can Convert Leads
Unlike these other companies that don't do much beyond answer the phone, Dental Support Specialties provides capable dental professionals to answer your incoming calls. We can work within your scheduling software and actually book appointments, keeping you and your team busy and bringing in the maximum amount of revenue.
Our professionals have years of experience working in dental offices, which means we can become an extended part of your staff, covering the phones while your team is out on vacation, sick, or otherwise unable to take these critical calls.
In the end, generating leads is undoubtedly important to your practice's growth and success, but leads become wasted if your dental answering service doesn't schedule appointments like Dental Support Specialties can. So take full advantage of your leads by having our team support yours!
About Dental Support Specialties
At Dental Support Specialties, our team consists of administrative experts in the dental field. In fact, we offer services for general, periodontal, and oral surgery practices. In addition to answering phone calls, we can also assist with billing issues like insurance verification and much more. If you are interested in learning more about team or our services, please contact Dental Support Specialties online here.