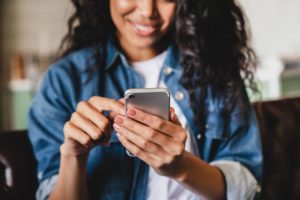 At the beginning of your career, you may have thought that clinical prowess and unparalleled service to your patients in person would be sufficient to make your practice successful. While these are certainly important to patient retention, you may not even get the chance to prove yourself—if your answering service isn't capable of scheduling appointments. Learn why this ability is so important!
Treat Your Patients Right from the Beginning
Once you get a new patient through the front door, you and your team may take excellent care of them. But their first impression of your practice starts at the first phone call. If you set up a system where they must leave a message and be called back later, what kind of impression do you think it makes on your callers?
Even if those who call aren't currently in pain, they still need to know your practice will be there for them. If your practice relies on a messaging system or an answering service that can't schedule appointments, you are basically neglecting these patients and delivering poor service from the get-go.
Take Advantage of Every Lead
In any business, generating interest and expanding your new customer base is the whole point of marketing. Perhaps you've even invested in a brand-new website, search engine optimization, or a pay-per-click campaign to attract more leads in hopes of bringing in more revenue.
However, if your answering service isn't able to convert (i.e., set an appointment) when callers reach out to your practice, you run the serious risk of losing these leads. In contrast, when we answer your phone, we have the ability to work within your scheduling software, ensuring that callers are served and appointments are set.
Save Your Team Time
In addition to potentially losing the caller to some other practice, another problem with taking messages is that it only adds to your team's workload when they come back to work. They must turn around and call the patients back and schedule the appointments, using valuable time they could be doing other productive tasks in the office.
Working with a dental answering service that does book appointments in your schedule means your front desk team has a much shorter list that they have to catch up on when they come back into the office or become available again.
Ultimately, choosing an answering service that works with your schedule and sets appointments can maintain your standard of care from the start, keep you from losing patients, and help your office run more smoothly—all of which help your practice become successful.
About Dental Support Specialties
Dental Support Specialties has a team of experienced administrative professionals who are trained in many dental software suites. As a result, we are able to set appointments within your schedule. In addition, we offer other services like insurance verification and billing, as well as special projects like chart auditing. How can we assist you and your practice? Contact us to learn more about our services.