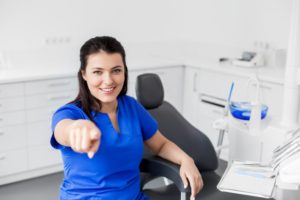 Do you need to add another front desk team member to your staff? Does your practice need more support to keep things running smoothly? The thought of hiring another employee may not seem appealing to you because of all the extra steps you have to take. However, when you turn to Dental Support Specialties, you don't have to go through these steps.
Step #1: Training
Getting a new employee up to speed and familiar with your systems can be time consuming and slow your office down. Fortunately, you don't have to worry about training our team at Dental Support Specialties in your software suite; we take care of the training beforehand, so we're ready to go as soon as you sign up for services.
Step #2: Hardware/Software
If you've purchased computers, tablets, or software for your practice in the recent past, you know just how expensive high-quality technology has become. At Dental Support Specialties, we provide both the hardware and the software permissions to our team members, meaning they are prepared for whatever your patients need with the latest technology.
Step #3: Staffing
On your team, if one person leaves for whatever reason, you are in charge of finding a new staff member to fill the position, which involves posting job listings and interviewing. On the other hand, Dental Support Specialties has already assembled a substantial team of dental administrative professionals for you. We have plenty of qualified individuals who can support your practice—without the hassle of hiring someone new.
Step #4: Information Requests
Working with patient information requires many steps and forms to ensure privacy and safety, but you don't have to worry about meeting these requirements. Dental Support Specialties is fully HIPAA compliant and takes care of everything necessary so our team can ethically work with your patients.
Step #5: Remote User
At Dental Support Specialties, we conduct our business remotely through special programs that allow us to integrate seamlessly into your scheduling and information software. We handle all the necessary steps to set up our remote program, helping us work directly with your schedule and set appointments for your patients.
When you work with Dental Support Specialties, you allow us to take on these steps for you, saving you valuable time and effort. We go through the preliminary stages for you, so our team can jump right in and help your practice and patients like a well-oiled machine.
About Dental Support Specialties
Dental Support Specialties was founded in 2008 and has expanded to serve dental practices throughout the country. With a full staff of administrative professionals, we are knowledgeable in practically every scheduling software available, and we train every staff member in various office systems. Being HIPAA compliant, we can also take on other projects, such as billing services and insurance verification. To schedule a consultation and learn how we can best help you, contact our team today!