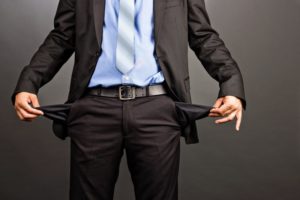 When economic times get rough, it's natural to wonder whether certain expenses are really worthwhile. Perhaps the last thing on your mind is hiring a service company to support your practice. But did you know that Dental Support Specialties can actually help you bring in more money? When you realize what we can do for you, it becomes clear that you can't afford not to hire us!
Although we offer many money-saving and money-making services, let's just look at one—billing. Our contribution to billing alone merits paying for our services. Just keep reading to learn how!
How Dental Billing Works
When you shop for groceries from the store, you have to pay for what you buy. Most of the time, business works in this simple, straightforward way, but when it comes to dental billing, things are a bit more complicated.
Not only does your front desk team need to collect partial payment from the patient at the time of service, but they also have to navigate the confusing world of insurance. Somewhere in the mix, little mistakes—like unpaid insurance fees, inaccurate insurance information, or outstanding patient bills—can put a strain on your practice's revenue.
Resolving these issues, Dental Support Specialties gets you the money you're owed, making sure all fees are paid on time. As a result, you can enjoy a more robust and accurate revenue stream. Needless to say, the amount you pay us pales in comparison to the amount you will bring in by correctly handling bill payments.
Dealing with Insurance and Collection Calls
If you've ever worked with dental insurance before, you know just how complex and time consuming it can be to deal with. First, you need to verify that the patient's insurance information is correct by phone and that the service they are receiving is covered under their policy. Then, you have to file the claim correctly, which may take a while to get the code right, and then you often have to follow up to make sure that insurance actually pays the amount they're supposed to.
If you want to get paid—of course, you do—you need someone who is detail oriented and patient to go through this process for each patient.
What if there's a charge that insurance ends up not covering? You need to make a diplomatic, tactful collection call to the patient. Not everyone enjoys or even knows how to handle these kinds of calls. For Dental Support Specialties, with all the documentation in hand, we can explain the situation to the patient and get payment from them over the phone, representing your team in the best light possible.
When you consider how much you could be making when bills are paid on time, the fee for hiring Dental Support Specialties quickly becomes well worth the investment. The question isn't whether you can afford to take advantage of our services but can you afford not to.
About Dental Support Specialties
Since 2008, Dental Support Specialties has provided remote services for administrative tasks to dental practices across the United States. These services include dental billing, insurance verification, chart auditing, call answering, and scheduling. To take advantage of our services and bring more revenue to your practice, get in touch with our team for a consultation.