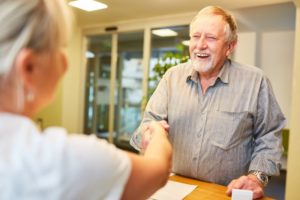 In dental school, you're taught the technical skills necessary to be a successful dentist. You learn about how to care for patients, how to perform procedures, and a whole lot more! But no one really told you that dealing with insurance can be challenging. If your team isn't doing it properly, your practice won't get paid on time. How can you make sure you have successful dental insurance billing? Follow these four tips!
Verify Dental Insurance Before the Procedure
If you're waiting until after a dental procedure has been completed or even started to check your patients' insurance benefits, you are already behind. This work should be done beforehand. When you know what is and isn't covered and by how much, you can have a clearer idea of what you can expect insurance to pay and your patient can understand their out-of-pocket expenses without being blindsided.
Before your patient even comes into your office, Dental Support Specialties can verify their insurance information with their provider. With this information, your in-office staff can then talk specific numbers in terms of coverage and get the correct payment from the patient at the time of service.
Be As Efficient As Possible in Claim Submission
Insurance companies can sometimes ask you to jump through many hoops when filing claims. Your go-to insurance professional needs to be familiar with these requirements and make sure everything is in order the first time around. Now and then, they will experience hiccups—even if they've done it all perfectly—but avoiding mistakes can make the process run a lot more smoothly, helping you get paid on time. Our experts at Dental Support Specialties know how to work with dental insurance companies. We can handle the case from beginning to end, ensuring your payment.
Don't Let the Aging Report Get Too Large
Unfortunately, it's all too easy to let unpaid insurance claims fall by the wayside. Working on your aging report may be tedious and time consuming, but every claim matters to your bottom line. Dental Support Specialties can take over this laborious task for your team, working behind the scenes to keep payments rolling in as they should.
Document and Reconcile Payments Daily
At the end of every day, you should know exactly what payments came through and were processed. Creating this report daily not only lowers the risk of embezzlement, but also can give you a clearer picture of your revenue and see where you are missing payments. At Dental Support Specialties, we are completely transparent and give you a report of all our actions in a given day. As a result, you can see just how valuable our services really are in the hard numbers!
In the end, whether you choose to outsource insurance billing to an experienced, trusted company like Dental Support Specialties or handle it in-house, these are essential tips to follow if you want your business to thrive.
About Dental Support Specialties
For more than a decade, Dental Support Specialties has met the administrative needs of dental practices around the country. In addition to answering phone calls and scheduling appointments, we offer dental insurance billing support. Our professionals are experienced and skilled in working with companies, helping our clients get paid as efficiently as possible. Do you think we could help your practice succeed? Contact Dental Support Specialties online today!