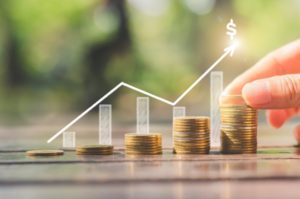 When you're a business owner, one of your primary concerns is bringing in revenue. For dental practices, revenue is a little more complicated than simply providing a service and getting paid, and certain problems can come up. Here are just three common revenue problems dental practices can have and how Dental Support Specialties can help your practice work through them and get you paid on time.
Too Little Time Devoted to Insurance Payments
For many practices, if you don't get paid by insurance, you don't get revenue! Working with dental insurance requires quite a time commitment from your administrative staff. Not only do they need to have the proper codes and claims paperwork, but then they need to follow up with insurance companies and even appeal denied claims. They can be on the phone for hours trying to get insurance payments for one patient!
Needless to say, there is often not enough time in the day to deal with insurance. A clear solution to this problem is hiring a third-party expert in this area like Dental Support Specialties to take over the tedious parts of insurance payments for your in-office staff.
Too Much Time Spent on Insurance
Even if you believe your administrative team does have the time to dedicate to insurance headaches, you need to think about what other revenue-making tasks they could be doing instead. Rather than sit on hold with insurance companies and cost you money, your team could answer incoming phone calls, arrange follow-up appointments, or connect with patients in the office.
Turning to Dental Support Specialties frees your team up for other tasks and projects that could be financially beneficial for your practice.
Neglected Patient Relationships
When trying to balance insurance as well as other administrative duties, unfortunately, your team could be missing opportunities to build positive relationships with your patients. You need to take advantage of every visit in your office by creating a warm, comfortable, friendly environment. Your front desk staff members play a valuable role in doing just that—after all, they are the first smiles your patients meet! If your administrators are stressed or stretched too thin, they may leave a less than stellar impression on your patients, which could cost you revenue.
Without insurance and other behind-the-scenes tasks to manage, your front desk team can spend more time talking with patients, making connections and providing good experiences that keep patients coming year after year.
In the end, your revenue problems may not entirely go away, but Dental Support Specialties can make it easier to get the money you've earned by taking the burden off your administrative team. That way, they can focus on your patients!
About Dental Support Specialties
Dental Support Specialties has been remotely serving dental practices since 2008. We are staffed with many, many experts in the field of dentistry who have decades of experience working with dental insurance companies. If you would like to learn how we could help your practice bring in more revenue, you may reach out to us through our Contact Us page or call us at 330-236-0570.