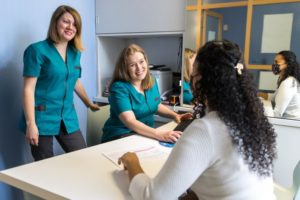 Becoming out-of-network—it's a big step for your practice. But it's more than just a daydream for dentists. You've crunched the numbers and know that you could be bringing in much more revenue if you step away. To make the process of going out-of-network easier, there are three tips you should follow for switching to fee for service. Keep reading to find out what these tips are!
Read Your Insurance Contract Thoroughly
Prior to terminating your contract with an insurance company, be sure you look for instructions on how to end it and follow them exactly. Most insurance companies require between 30 and 90 days' notice and certain forms to be filled out. Mail all the necessary documentation to the correct address and send it via certified mail so you know they received it.
Consider What Are Reasonable Fees
Although you won't have insurance telling what you can charge, you still need to keep your rates reasonable and competitive. Before you set your new fees, you need to check and see what other dentists in your area are charging for services.
If you aim too high, you could lose many patients and not gain the revenue you're hoping for. You need to be aware of what is typical for your location (within about a 5- to 10-mile radius) so that you can be somewhat competitive with other practices.
Fortunately, the American Dental Association has resources available to help practices figure out rates in a fee survey, which is broken down by zip code.
Inform Your Patients about the Switch
When it comes to having to pay money, no one likes surprises. The last thing you should do when you drop insurance is wait to tell your patients about it until after you've dropped their insurance. When they come for an appointment, before you become out-of-network, you can explain what's coming in person.
At first, it may feel risky or intimidating letting everyone know about the change, but you can do in a positive way. You can emphasize that patient care won't be dictated by insurance, that your practice is even more dedicated to excellent and personal service, and other advantages of coming to your practice. In the end, you may still lose a few patients because you're dropping insurance, but it's better to be honest upfront.
This transition can be tricky to negotiate, but it could mean that you get paid upfront instead of waiting for low-ball insurance claims. If you do these things, then you can make this change as smooth as possible for everyone—your patients, your staff, and your bank account.
About Dental Support Specialties
Dental Support Specialties has been helping practices around the country with insurance claims for more than 10 years. Whether your practice is in-network or fee for service, we can file claims for you, which leaves your staff available for other important, in-office tasks. Are you interested in working with us? You can contact us online here and set up a complimentary support analysis with our team. We look forward to hearing from you soon!