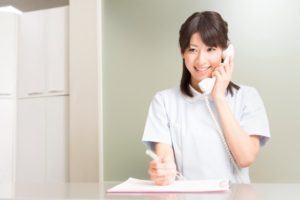 It's been a while since you've thought about how the dental insurance verification process works in great detail, but now you have a new team member just learning the ropes. You don't want to leave anything out so that they can avoid making mistakes later. To make it easier for you to train them, here is a four-step checklist or guide to make sure everything insurance related gets done properly.
Step 1: Pay Attention to the Effective Date
While the effective date may seem like a tiny detail, it is often an important one. Particularly if the patient has recently switched insurance providers, their benefits may not have taken effect yet. Even if your patient says it's the same insurance as last time, double check the effective date just to be sure that their insurance benefits are activated.
Step 2: Look at the Patient's Maximum and Benefits Already Used
When verifying a patient's insurance, you need to check how much the provider is willing to pay in a 12-month period. You also need to check how much of this amount the patient has already used. Approaching this yearly maximum means that they will need to pay at least a portion of the total out-of-pocket. If you are even somewhat close to the end of the year and they have used most of their benefits, you can also suggest scheduling the procedure until after the new year, which could save your patient significantly on their out-of-pocket costs.
Making the patient aware of where they stand with their yearly maximum can be helpful so that they are not surprised or shocked to find out that they must pay for their procedure after insurance. Showing concern about their finances also shows that your practice is much more than a business making money, that you genuinely care about their interests. As a result, you can earn their trust and loyalty.
Step 3: Find Coverage Percentages
Before the patient comes in for their procedure, you may not know the exact cost, but you can be sure of the percentage that their insurance is going to pay. Whether it's 100 percent for preventive care or 50 percent for certain restorative care, or other typical percentages, knowing this amount—and making the patient aware of it too—is a great way to keep everyone on the same page when it comes to the cost of treatment.
Step 4: Determine the Patient's Deductible
Some insurance plans come with a deductible or the amount of money the patient must pay out-of-pocket first before insurance will contribute. Before they arrive, you can inform them of this deductible, keeping surprise bills and unhappy patients to a minimum.
Ultimately, your new team member may still make a few mistakes here and there, but by giving them this checklist, hopefully they will catch all the necessary details for each patient coming in. It's not easy training someone new, but by doing the verification process correctly, you can make sure your practice is paid and your patients are happy!
About Dental Support Specialties
Dental Support Specialties has a staff of many, many administrative professionals who understand the dental insurance verification process well. We have years of experience and know how to get the necessary information to verify insurance efficiently. If you would like to hire us to take over insurance verification, you can contact us online or by calling 330-236-0570.