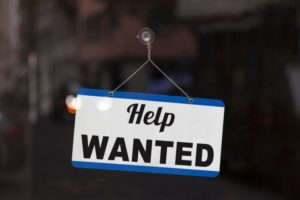 You've listed job postings on several sites, but you're not getting many bites so far. You want someone competent, friendly, and hardworking to join your front desk team at your dental practice, but finding and holding onto good employees is tough right now!
Understanding the situation and learning about your best, affordable options can help you know how to overcome these staffing struggles. Keep reading to get this insight from Dental Support Specialties.
Why You're Struggling to Hire
Workers are not the same as they were decades ago. They do not tend to stay with one company for their entire careers anymore. Instead, they jump from job to job every few years or so, which may help them gain diverse experience, but it creates a huge problem for employers, especially small business owners. At a dental practice, having high turnover can hurt your business because the hiring process requires quite a bit of time and money that you could spend elsewhere.
In addition, although the rates seem to change daily, unemployment is generally lower than usual, meaning that there are fewer people looking for work. In other words, the employment pool isn't as full, and you can have fewer applicants.
Best Solution for Today's Staffing Problems
Regardless of the reasons behind widespread shortages and your practice's staffing struggles, you may have more reliable options available to you. Dental Support Specialties comes with a large team of experienced administrative professionals. We've basically done the work for you and assembled a pool of staffers who have a passion for the dental field, assisting patients, and helping practices succeed and grow.
At Dental Support Specialties, we can take certain tasks off your front desk team's plate, allowing your practice to function more smoothly with fewer staffers on site. From answering phone calls to chart auditing and insurance verification, we can lighten the load without the need to hire more personnel.
In addition, working with Dental Support Specialties costs less than hiring a full-time administrative professional on your own. This means you can devote those funds to acquiring new technology, expanding your practice, bonuses for your current staff, or other expenses you may have as your practice thrives.
Although you can't control how many job-seekers there are out there, nothing in the rulebook says you must hire a full-time employee. You have a non-traditional staffing option available, and Dental Support Specialties can help you bypass the hiring headaches and get back to worrying about your patients.
About Dental Support Specialties
Over the past 14 years, Dental Support Specialties has hired many dental professionals who have years of experience dealing with dental insurance, management software, and other dentistry-specific issues. We also offer a wide range of remote services, such as answering phone calls, verifying dental insurance information and benefits, filing claims, and special projects like chart auditing. Would you like to learn more about working with us? Contact our team online today, and we can help your practice succeed!