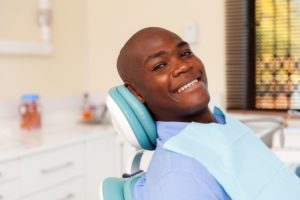 When you think about improving your patients' experience with your dental office, you likely think first of enhancing your clinical skills. However, so much more contributes to patient satisfaction. In fact, it starts even before they physically come to your practice!
From the initial phone call all the way through final checkout, there are little ways that your non-clinical, administrative staff can make a huge difference in the kind of experience your patients have every day. Keep reading to learn about just a few of them!
Make the Process of Setting an Appointment Simple
Let's be honest—the most common reason a prospective patient calls a dental office is to schedule an appointment, so booking one shouldn't be complex or difficult, especially over the phone. Regardless of whether you offer online scheduling or not, calling in is still one of the most popular ways of scheduling a visit.
When a patient calls during business hours, someone needs to answer and be able to help them with a upbeat attitude. Using a messaging system or a dental answering service that doesn't schedule appointments wastes the caller's time and can create frustration. A friendly, helpful professional needs to answer incoming calls and set an appointment efficiently to meet the callers' needs.
Schedule the Next Appointment Immediately After Their Visit
Although your patient may be in a rush to leave after their appointment is complete, they need to check out properly. Part of that process should include scheduling either a follow-up appointment to complete their treatment plan or their next checkup appointment within six months. If you fail in this step, patients can easily overlook the importance of their dental healthcare and forget to call back later, making it easier for them to stop coming altogether.
If your patient says they need to contact the office later to schedule the appointment, make sure they have your contact information and anything else they will need to get it on the calendar in the simplest way possible.
Talk about Costs and Insurance Benefits in Easy-to-Understand Language
When you've worked in the dental field for a while, you can forget how confusing it can be at first. To someone unfamiliar with deductibles, premiums, yearly maximums, out-of-pocket, and other jargon, trying to understand the cost can be overwhelming for your patient. People want to know exactly what they are expected to pay, and many want to know what their insurance pays for. As a result, whether over the phone or in person, the staff members need to use clear language, so everyone can be on the same page.
While the treatment and clinical care you provide is obviously essential, don't forget to pay attention to the kind of customer service your practice offers. By having a team that is focused on making your patients feel comfortable and welcome, you can give your patients a truly positive dental experience.
About Dental Support Specialties
Dental Support Specialties has been helping practices function for more than a decade now. Long before the pandemic, we have worked remotely, offering administrative services such as insurance verification and billing, chart auditing, and dental answering services. Our team members take pride in the quality of customer service we provide for our customers' patients, leaving callers with a positive opinion of the practice. If you would like to learn more about how we can help your patients have a good experience, contact us online or by calling 330-639-1333.