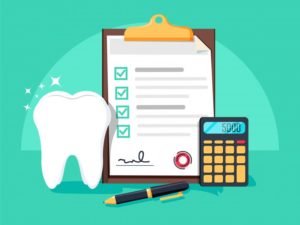 As nice as it would be to buy new technology or bring on a partner in your dental practice, you have to make smart financial choices. Everything needs to add value to the practice because you have employees to pay, and your entire business hinges on the billing process.
If it is so important to your practice's success, why would you want to outsource dental billing? Well, entrusting an outside team with this task adds value in several ways. Here are just a few of them!
On-Time, Efficient Payments
Although you certainly have other concerns, such as your patients' health, you are running a business, and any changes to your process need to make sense financially. Fortunately, outsourcing dental billing can have a direct impact on your bottom line. When the billing process is handled by a knowledgeable, experienced professional, it gets accomplish more efficiently and effectively, which means you get the money you earned on time and avoid having a pile of unpaid claims.
Less Stressful Work Environment
From verifying insurance benefits to calling the provider and following up, dental billing requires a lot of time and effort and takes a toll on your team. After having to deal with the frustrations of insurance, the team members can have difficulty putting on a happy face for patients checking in.
On the other hand, when you outsource dental billing tasks, you lighten the load on your team's shoulders, which allows them to do the following:
Stay positive and satisfied at work
Be available to help in the office
Answer questions or incoming phone calls
Provide a better experience for patients
Patients can tell if your practice is a stressful place to work, and it translates to the feeling they get when they visit. By removing the headache of dealing with insurance and giving it to someone else, you can change the atmosphere and make it a more pleasant place to be for everyone.
Full-Time Work for Less
Instead of having to divide time and attention between multiple tasks, an outsourced professional can stay focused exclusively on dental billing. As a result, they can get more done in a shorter time, accomplishing a full-time employee's amount of work for a fraction of the cost of hiring a team member to do it.
In the end, although paying to outsource your practice's billing does come with a cost, it adds plenty of monetary and intangible value. The benefits make it worth considering and can help your practice thrive both in terms of revenue and employee (and patient) loyalty.
About Dental Support Specialties
Dental Support Specialties has team members with decades of experience working in the dental field. We understand how to handle insurance companies and file claims correctly so that they are paid efficiently. We are happy to provide our expertise remotely, and our services tend to cost less than hiring a new employee. If you are interested in outsourcing your billing to Dental Support Specialties, you can contact our team online here or call our office at 330-639-1333.