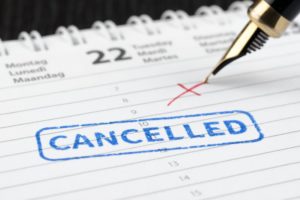 Life happens; sometimes plans don't always work out. Cancellations are an unfortunate part of seeing patients at a dental practice. They not only disrupt your schedule, but they also mean you're bringing in less revenue! You won't be able to get rid of all cancellations; however, there are steps you can take to keep them to a minimum. Read on to learn what these steps are and how Dental Support Specialties can help!
Communicate with Patients Using Their Preferred Method
Everyone is unique, and one form of communication may not work for each patient. Some people would rather get a phone call, many others prefer a text or an email. Find out how every patient wants to be contacted and use that to reach out to them. Not only will the communication be better received, but it also shows that you are giving them personalized attention. As a result, they can have a more favorable opinion of your practice, even if something comes up unexpectedly.
Confirm the Appointment Multiple Times
Unfortunately, human beings can be forgetful. That's why you hear so much repetition on commercials on the radio. The more you hear or see something, the more likely you are to remember it. The same principle can be applied to your scheduling confirmations. Send out a text (or call, etc.) two weeks in advance and ask for confirmation. Then, a week before the appointment, send a reminder with another text the day before or the morning of the appointment. With this kind of reinforcement, your patients are much more likely to remember and come on time to the appointment.
Use Technology to Your Advantage
If the idea of reaching out to your patients this frequently sounds like a lot of work, then you may need to look into updating your management software. These days, this technology allows you to send out these reminders automatically, so no one gets missed in the process.
Verify Insurance Benefits
For many patients, enjoying their insurance coverage is a major reason for coming and for selecting your practice, so it's important that your team verifies their benefits before the appointment. That way, you can also mention that in the confirmation calls to entice patients to come in and get treated.
Try to Reschedule Instead of Cancel
Although there may be some exceptions, if possible, it's better to simply move the appointment to another time than to lose the appointment altogether. When they call to cancel, you can ask if they want to reschedule or see whether the next available time would work for them. You don't want to end up potentially losing the patient and running the risk that they'll go to another practice.
Ultimately, your team doesn't need to take on all these extra tasks. Dental Support Specialties can act like an integrated part of your practice and manage cancellations and your scheduling issues. That way, your in-office staff can dedicate themselves to in-office issues while we help your schedule stay filled.
About Dental Support Specialties
Dental Support Specialties is an administrative services company specifically for dental practices. We answer phone calls, and we can work directly with your management software, so your schedule is instantly updated. Our highly experienced professionals are respectful and masters at communication, so callers always get a good impression of your practice. Interested in learning more? Contact our team today!