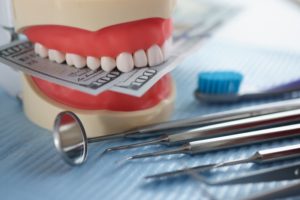 As a highly trained expert in dentistry, you know about the importance and complexities of oral health. It's your specialty and your business! However, if you aren't aware of the billing process or assume that the money will magically find its way, you are sorely mistaken.
Dental billing plays an absolutely critical role in the success of your practice. Even if you have amazing clinical skills and a wonderful chairside manner, your practice won't last long if you aren't getting paid on schedule most of the time. Keep reading for information that can help make your business successful!
Steps in the Dental Billing Process
If you aren't familiar with them, here are the steps your administrative team must follow in order for your practice to receive payment.
Gather patient information: Collecting their information before an appointment can allow your practice a head start, but it can also be received in office prior to the first appointment.
Verify dental insurance benefits: Confirmation of their benefits and coverage can end up saving your team time later on and let you know what to expect in terms of payment.
Record treatment and code data: Your administrative team needs to use the proper treatment codes, which they get from the clinical notes, on the insurance claims in order to get paid.
Submit and monitor claims: With every detail exactly as it should be, your team sends in the claim and tracks its progress.
Address problems: If the claim is denied or takes longer than 30 days, your team must revisit it and contact the insurance company to rectify any errors. If necessary, the patient may need to be contacted to collect any outstanding bills not covered by insurance.
Post payments and run reports: Finally, the payment is recorded in your software system so you have documentation of every financial detail.
Tips for Being Successful with Dental Billing
Although this process may seem complicated, it's essential to get it right for every single appointment you have. Your team needs to use an efficient system for processing claims and payments so that you know exactly where you stand financially. Your system should also try to keep overhead costs as low as possible, which can be difficult when dealing with insurance companies that keep your team on hold for hours. Dental Support Specialties gives you both efficiency and a cost-effective option to take care of dental billing.
You don't have to become completely fluent in dental billing, but you should know the basics. Let Dental Support Specialties handle the specifics in this process so you can do what you love—take care of patients. With us working behind the scenes, you and your business can thrive!
About Dental Support Specialties
In addition to scheduling support, Dental Support Specialties proudly provides billing support for dental practices throughout the United States. We are familiar with how dental insurance companies work and deal with them efficiently. While your team handles collecting patient and insurance information, our team can take on the rest of the process, freeing your team for other important tasks around the office. Would you like to learn more about our services. Reach out to us today!