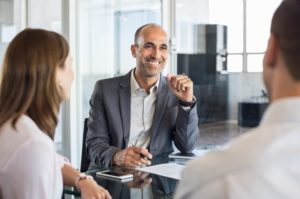 Imagine that you're interviewing a candidate for a job. You've looked at their general qualifications and gotten glowing recommendations from previous employers. Even if they seem like a good match on paper, you wouldn't hire them without interviewing them first, right? The same concept applies to a dental billing company.
Before you hire anyone to handle your insurance billing or answer phone calls for your practice, you need to ask the right questions. Here are a few things you should know about a dental billing company prior to letting them take part in your business.
How Can Your Company Help My Practice Achieve Goals?
It may seem obvious, but if the dental billing company you hire doesn't actually make achieving your practice's goals any easier, then it's likely not worth the time and money you're dedicating to it. When you take advantage of their services, this company's team needs to act as if they are employees at your office, even though they are working remotely.
At Dental Support Specialties, we look directly at what you'd like to accomplish and your current numbers and customize our services to help you meet and exceed those goals.
What Roles Should My Team Continue Doing?
Each practice is different and has unique needs, so the answer to this question will vary depending on your situation and your team dynamic. For example, while you may need only dental billing and insurance verification on a consistent basis, you may also require extra help every now and then with answering phone calls and scheduling while your front desk staff are out on vacation.
Regardless of the tasks you assign to Dental Support Specialties, we can help your front desk team work more efficiently and have the ability to focus their time and attention on your patients in the office, which leads to happier, more loyal patients.
How Often Does Your Company Communicate with My Practice?
For employees who are on-site, communication typically isn't a challenge; however, when you work with a remote team, it is more difficult and critical. Otherwise, there could be confusion and frustration for both your team and the patient. Keeping the lines of communication open is an important part of making sure everything runs as smoothly as possible.
Our team communicates with yours on a regular basis, often several times a day, depending on the issue. When you call our office, you don't have to go through tons of automated messages before you reach a real person. We are always accessible!
Just as you would never hire a professional without asking important questions, you should make sure you get all the information and talk to the dental billing company before agreeing to work with them. Being proactive now can help you have clearer expectations and have a more successful relationship!
About Dental Support Specialties
Since 2008, Dental Support Specialties has served practices throughout the United States with remote administrative services. In addition to billing and insurance verification, we also provide answering services and cater services to your practice's needs. We welcome any questions you may have about our company or our services! To schedule a consultation, contact us online or give our office a call at 330-639-1333.