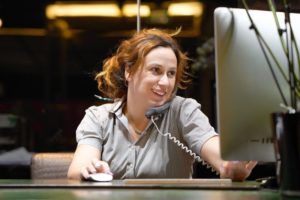 As a small business owner, you're always looking for ways you and your team can operate in the best way possible, not just to help your patients but also assist in the behind-the-scenes tasks. You'd like to be more efficient around the practice, and one area you feel could use some improvement is insurance verification. Believe it or not, this time-consuming process could be more effective. How? Keep reading for tips for streamlining dental insurance verification.
Get a Head Start
Realistically, your team needs to begin working on insurance verification at least a couple of days before the actual scheduled visit. During this time, your team can double check benefits and get a more accurate breakdown of coverage. As a result, when your patient comes in for treatment, you can know and charge the exact amount they owe out-of-pocket, eliminating unpleasant surprises for the patient later on and helping you get paid on time.
Use a Quick Form or Process to Collect Patient Information
When your patient arrives for their appointment, they can provide all their information in greater depth; however, to prepare for that first visit, you need some barebone insurance details, such as their member ID number, date of birth, name of the company, name of the employer, and other quick information.
Jotting down this important information on a Post-It isn't the safest place, nor is it the best way to ensure accuracy. Instead, you could consider using a brief form, either saved to the computer or online, to track this initial information until you're able to get the full amount at their appointment.
Verify Returning Patients Too
If the patient is returning, make sure your team asks to confirm that none of their insurance or personal information has changed. Then, quickly contact the insurance company to get an updated view of their benefits and yearly maximum. When you work with outdated information, you can't get a clear picture of the patient's coverage and charge the appropriate amount.
Hire a Dedicated Team
No one said you have to navigate the world of insurance verification alone. In fact, Dental Support Specialties is a group of experienced dental professionals who can make the process simple and straightforward for your team. By giving us the task of verifying insurance benefits, your in-office team will have the ability to perform other important duties there in the practice, such as greeting and taking care of patients at check out, answering questions or phone calls, and more.
If you take these tips and implement them, your team can be more productive with their time and speed up verification. As a result, you and your patients can have a more efficient appointment, and you can get paid on schedule, which every small business owner loves!
About Dental Support Specialties
For more than a decade, Dental Support Specialties has provided remote services for dental practices throughout the United States for administrative tasks. In addition to dental insurance verification, we also offer phone answering services, chart auditing, and more. If you think our company may be able to help your practice function more optimally, give us a call at 330-639-1333 or contact us online.