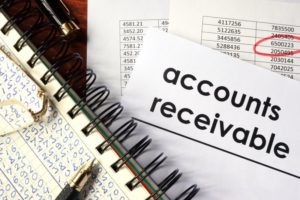 As a dentist, you come from years of advance clinical training, and you take many hours of continuing education coursework to keep your skills and knowledge honed. As a result, you may consider yourself a dental expert first, not businessperson; however, you are a small business owner, and if you aren't attending to this side of your practice, it is not likely to succeed.
With owning a business comes many issues that you may not be as familiar with like accounts receivable recovery. Here are three common problems that many dental practices deal with and how Dental Support Specialties can meet your needs and bring in more revenue!
Accounts Receivable Are Building Up
It can be tempting to consider accounts receivable as if they are revenue; however, until they are paid off, they aren't! You need someone to stay on top of the invoices that are outstanding and make sure you receive the money you're owed. Otherwise, revenue easily falls through the cracks if you're not being paid on time, which can skew your view of how well your practice is doing financially or even interfere with your practice's ability to function.
Discomfort with Collections
Particularly at first, asking for payment can be an awkward skill to learn. When your front desk team doesn't collect at the time of service, or there's a balance due, phone calls need to be made. For some, these can be uncomfortable, which means they could postpone completing this task for as long as possible. However, doing so keeps your practice from getting paid!
With the right techniques and training, our professionals know how to make these calls in a way that leaves everyone satisfied. We know that every interaction with your patient is important to build a good relationship, which is why we are respectful, consistent, and clear in our communication. In other words, with us, there are fewer delays in receiving payment from patients.
Inexperienced Staff
Another common problem is that many dental practices may not have front desk personnel that know how to handle complex collections and accounts receivable. These can often fall under duties that are commonly associated with Human Resources or accounting duties. Perhaps some dental professionals are less familiar with these problems, costing you revenue.
Every team member of Dental Support Specialties has years of experience in the field and knows how to manage these kinds of situations. And what's more, our team members know how to approach patients delicately and professionally so that your practice is well represented.
Although dentistry may be your calling, you need to make sure your business is being well cared for so that you and your team can succeed. Dental Support Specialties is here to help with accounts receivable so you can focus on what you love!
About Dental Support Specialties
Although working remotely, Dental Support Specialties becomes an extension of your own front desk team. In addition to answering phone calls, we are trained and experienced in handling accounting issues like accounts receivable recovery, insurance verification, chart auditing, and more. If you think your practice can benefit from our services, you can contact us by visiting our contact us page here or by calling our office at 330-639-1333.