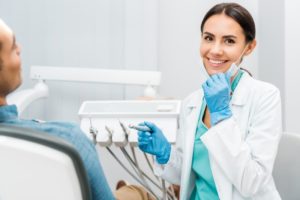 Just when you get into a groove, a staff member decides to leave for another practice, moves, or simply is out on parental leave for several months. You dread the idea of having to start from scratch with someone new. There are so many steps involved with bringing a new dental employee onboard, but you worry that turning to a support company may be just as difficult.
We have excellent news! Instead of hiring someone new, Dental Support Specialties takes care of the most time-consuming steps for you and integrate quickly with your team. What are the steps we save you from? Read on to find out!
Training
Starting a new job always comes with a learning curve. It can be slow going for the first little bit as the employee learns the ropes, and it can make your office less efficient for a while. When you work with Dental Support Specialties, however, you don't have to worry about training us. We are already familiar with how many practices operate and can start right away.
Obviously, if you have special instructions or unique protocols, our team will need to know about them, but getting us up to speed will be much easier and faster than bringing a new employee onboard.
Software Setup and Access
One concern that many dentists have about working with a remote administrator is that it will require a lot of effort and time on their end. At Dental Support Specialties, we are ready to dive right in. it's a quick, painless process because we already have and are familiar with most software suites, and we can gain remote access to the front desk computer in a matter of minutes.
Staffing
Let's face it—good help can be difficult to find these days, regardless of where you live. You don't have to interview candidates to find the right candidate to handle front desk responsibilities. At Dental Support Specialties, we've already assembled an amazing, experienced group of dental professionals so you don't have to worry about doing it yourself.
Information Requests
In the medical and dental fields, protecting patient information is a huge deal. Fortunately, our company is completely HIPAA compliant. With us, their personal information stays private and safe, and we always use the proper protocols when handling chart and financial records to protect everyone involved.
At Dental Support Specialties, we want to become an extension of your own staff, and we make the process as simple as possible. Working with us spares you from spending time on these steps, so you can get back to serving patients and bringing in revenue. Let us handle the rest!
About Dental Support Specialties
For nearly 14 years, Dental Support Specialties has provided remote administrative support to dental practices throughout the country. With a staff of more than 20 professionals, we have the industry experience to work in various software suites. When we answer incoming phone calls, we don't just take messages; we are able to actually schedule appointments. If you are interested in working with us, you can contact us online here.