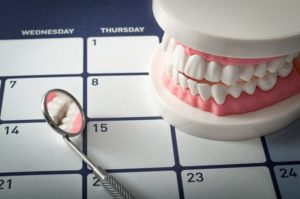 Believe it or not, 2021 is quickly drawing to a close. As a dentist, you know this means you could have a surge of patients trying to use their dental insurance benefits before they reset with the new year. Of course, bringing in more revenue is a good thing, but if you aren't filing insurance payments efficiently, you're putting your business at a serious disadvantage. Here's how the process should go, what can go wrong, and why you should outsource dental verification with Dental Support Specialties.
How Dental Insurance Verification Is Supposed to Go
In an ideal situation, a front desk team member receives the patient's insurance information. During a phone call with the insurance provider, they confirm the patient's information and policy benefits. Then, your staff files claims for services rendered in your practice. Sometimes, another follow up phone call is necessary to process the payment on schedule.
Common Problems with Insurance Verification
Even when everything goes according to plan, insurance verification can take up a lot of time. It often entails spending hours on the phone with the insurance company, diverting your team's attention away from the patients who are in the office.
If your team puts off insurance verification for later, your aging report or unpaid bills can grow, negatively affecting your business's bottom line. Unfortunately, many dental practices can appear to be struggling financially simply but in reality they don't have systems in place to be paid on time.
Why You Need Dental Support Specialties
If you want to grow your business, hire more staff, bring on a partner, or purchase new technology, it's important to have an accurate idea of your revenue stream, which you won't be able to have without getting insurance payments on time. Otherwise, you could be making serious decisions blindly, potentially endangering your business in both the short term and the long term.
Our team at Dental Support Specialties can handle this time-consuming task for you. Without it on their shoulders, your front desk team will be available and free to welcome in patients with a friendly, calm smile; answer phone calls; answer questions; and check out patients without rushing. Because of this one-on-one attention, your patients can feel valued and become loyal to your practice, ensuring future revenue for your business.
At the end of the year, getting insurance payments on time can help you see how successful 2021 really was for your practice. During this busy season, your front desk team could likely use support in this area to stay on top of things, and we're here to help. Dental Support Specialties can take over this tedious process and make sure you get the money you've earned.
About Dental Support Specialties
Dental Support Specialties has been in business for over a decade. As an administrative resource, we provide remote services to dental practices across the US. These services include dental insurance verification, answering phone calls, and chart auditing. If you would like to speak with us to learn how we can help your practice get paid more efficiently, you can contact Dental Support Specialties online or by calling our office at 330-639-1333.