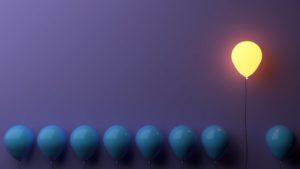 Basically anyone can answer a phone. It doesn't take much to do the bare-bones minimum of saying hello, taking a message, and hanging up, which is what most dental answering service companies do. You may think all dental answering services are the same; however, Dental Support Specialties takes your incoming calls differently. How are we unique? Why is it important to have a skilled expert answer incoming calls? Read on to find out!
Make a Powerful First Impression
You only get one opportunity to make a first impression. This is true in dating and job interviews as well as dentistry. When a potential patient calls, they may have questions or concerns, trying to decide whether your practice is the right fit for them. It's important to communicate professionally and with a friendly demeanor to invite the caller to make an appointment. Dental Support Specialties excels at customer service, making a strong first impression for your practice.
Build Positive Relationships with Patients
It's never too early to start building trust with your patients. By meeting their needs with the very first phone call, you communicate right off the bat that they can feel comfortable and at ease with you and your team. Although our team at Dental Support Specialties is remote, we take pride in helping practices lay the foundation of a trusting relationship with new and existing patients.
Schedule Appointments and Increase Productivity
If you've worked with other dental answering service companies, your team probably knows the frustration of having to return phone calls because other service companies basically only take messages. Unfortunately, by that time, the callers might have moved on to another practice. Dental Support Specialties is different in that we can actually work in your practice's software and schedule appointments, helping your team stay productive and removing one more task from the front team's to-do list.
Enable Your Team to Deliver Great Service
Speaking of to-do lists, your administrative staff often has to balance a lot of tasks simultaneously. Between checking patients in and out, filing insurance claims, and scheduling appointments, it can be difficult to maintain a sane, much less friendly or welcoming, demeanor. To help your front desk team focus on taking care of in-office patients with a smile, Dental Support Specialties can take all the incoming calls, removing one more distraction and creating a more relaxing, peaceful environment for everyone.
In the end, although you could have just anyone take messages for you, your business can benefit more by turning to an answering service like Dental Support Specialties. Our team of administrative experts can help you take advantage of every call.
About Dental Support Specialties
For more than a decade, Dental Support Specialties has offered remote answering services to dental practices throughout the country. In addition to taking incoming calls, we also provide insurance verification, chart auditing, collection calls, and more. If you think you could benefit from our services and want to learn more, you can contact Dental Support Specialties via our website here or by calling our office at 330-639-1333.