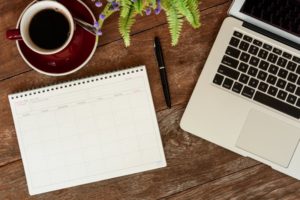 You can hear a pin drop. Your practice is empty again, just waiting for the next scheduled patient to come. A gap now and then isn't the end of the world, but they are lost opportunities to bring in additional revenue. But did you know that you don't have to attract new patients in order to increase your productivity? Here are three tips for maximizing your current patient scheduling and keeping your schedule full.
Check for Undone Work
At the beginning of each day, take a look at the schedule and the patients you have lined up. Does any one have a diagnosis that hasn't been treated yet? If your patients haven't completed procedures they need, you have a great opportunity to fill an appointment slot on your schedule. When they come in for their visit, you can remind them about their incomplete dental work and encourage them to get it done. Perhaps, if you and they have room in the schedule, you may even be able to take care of their treatment on the same day!
Check Family Members and Overdue Patients
Even if all of your scheduled patients are up-to-date with their dental care, they could be connected to someone who isn't. Take a few minutes to check the family members of each patient on today's calendar to make sure that they are fully updated too. By using your schedule as a springboard, you can keep as many patients active as possible.
If you find yourself with a significant gap in your day, look up patients who have not visited your practice in more than six months. These inactive patients may not just be needing a routine checkup and cleaning but also additional work like fillings or dental crowns. Reaching out to them may help them get back on track and help you fill your schedule.
Schedule Their Next Appointment Now
Whether your patient requires additional treatment, re-care, or simply a follow up hygiene appointment in six months, try to have that next visit on the books before they leave the practice. Some may say that they want to think about treatment or a procedure before committing to it in the schedule. In that case, you obviously need to allow them time; however, don't let them fall through the cracks! You can make a note to contact them after about a week or so that they don't forget or get forgotten.
You may still experience a break here and there, but following these scheduling tips can help you have a fuller schedule on a more consistent basis. That way, your practice can tap more potential revenue, helping your business thrive.
About Dental Support Specialties
Dental Support Specialties has been providing remote administrative support for dental practices since 2008. In addition to dental answering services, we also provide chart auditing, which reveals inactive patients. Unlike other services, we do more than just take messages, we actually book appointments. To learn more about how Dental Support Specialties can help your practice improve, you can contact us through our website.