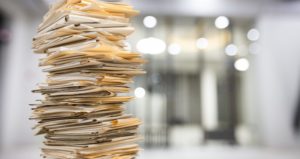 You don't understand it. Your dental practice should be bringing in more revenue than you are. How can your business perform this inefficiently when you have so many patients already in your system? Do you really need to spend more time and effort acquiring new patients? At first glance, these numbers can be deceiving. The real numbers you need to consider are the inactive patients and those who need to complete a treatment plan. In this blog post, you'll learn why you need to know these numbers and how Dental Support Specialties can help your practice maximize your management software through chart auditing.
Why Tracking Inactive Patients Matters
Ideally, patients would schedule their hygiene appointments at least every six months like clockwork. If more work is needed, they would move forward with their treatment plan right away. But that's often not how it turns out. Not every patient in your software system is considered active. The inactive patients, those who are due for an appointment but haven't scheduled one, are a potential source of revenue that you have at your fingertips.
Although some might have moved away or you aren't in-network with their insurance anymore, chances are that some of your inactive patients have simply forgotten to schedule a dental appointment. By singling out the patients who are behind in their checkups or planned treatment, you can get a clearer idea of how many need that extra push to get them through the door and into the chair.
How to Chart Audit
Depending on your software management system, chart auditing can be complicated and time consuming, but the process is basically the same across the board. Chart auditing filters through your records for patients who have not been in your practice for more than six months. Then comes the laborious task of contacting these patients and trying to get them on your schedule. In many cases, this exercise is successful in reactivating patients, saving you the expense of trying to gain new patients.
How Dental Support Specialties Can Help
With other duties on their plates, your front desk team likely doesn't need another project added to their to-do list. Dental Support Specialties can take on this special project without disrupting your practice's daily flow. We are familiar with basically all administrative dental software and can provide all the information you need to know how many of your patients are inactive. Then, we can follow up with these patients and get them back on track.
Ultimately, you may not need to bring in new patients to get more revenue. You may have plenty of patients already on file who could be accessed and reactivated. Chart auditing with Dental Support Specialties can help you get the most value out of your existing patient base.
About Dental Support Specialties
Dental Support Specialties is a fully remote services company that offers administrative support to dental practices. In addition to chart auditing, we provide insurance verification and support, dental answering services, and assistance with other special projects. To learn more about our remote services, you can contact our team through our website here or by calling our office at 330-639-1333.