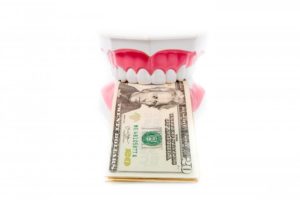 When you go to a store, you pay for the items you purchase right away. Don't you wish that payments coming to your dental practice could be that simple? While Dental Support Specialties can't get you instant payments, our dental billing support can help you receive your money on schedule. Having this money available can help you grow your practice and make wise business decisions. Check out these five ways we make sure your practice is paid on time!
Verifying Insurance Benefits
Before your patient undergoes a procedure, they likely want to know how much it will cost them out-of-pocket. You provide estimates by verifying insurance benefits. Unfortunately, this process can be very time intensive, taking away your front desk team from their other responsibilities, but Dental Support Specialties can free them up and verify insurance for you.
Submitting Daily Insurance Claims
Throughout the day, your front desk team is working on checking patients in and scheduling appointments. They may not have enough time to devote to filing insurance claims on top of their normal workload. We can take this task off their shoulders so they can continue to be a welcoming, friendly introduction to your practice for patients.
Following Up with Submitted Primary and Secondary Claims
Especially to someone who is unfamiliar with the world of insurance, it can seem extremely complicated and frustrating. Even those who have some experience can easily become stressed after dealing with insurance companies. Often, primary and secondary insurance claims require time to follow up on. Otherwise, you may not get paid on schedule. Your team doesn't need to take on this stress!
Posting Patient EOBs and EFTs to Accounts
In today's world, everything needs to be documented, especially when it comes to insurance. At Dental Support Specialties, we can make sure all the t's are crossed and the i's are dotted and every bit of necessary information is properly in your patient's account.
Handling Balance Statements and Making Collection Calls
After all the insurance headaches are complete, you may still have a balance that the patient needs to pay. These statements need to be printed and mailed to the patient for collection. In some cases, the patient may need to be called directly and asked for payment. These calls can be awkward, especially if the patient wasn't expecting to pay an additional amount, but they are necessary to get your practice the money you're owed. Dental Support Specialties can handle collection calls with professionalism and compassion, helping everyone feel good about the billing situation.
On their own, everything involved with dental billing can be overwhelming for your front desk team. That's where Dental Support Specialties can take all the steps needed to get payments to you in a timely manner.
About Dental Support Specialties
Since 2008, Dental Support Specialties has offered billing support for practices around the country. With years of experience, our team knows how to navigate the hoops you have to jump through with insurance. We are fully HIPAA compliant and treat your patient's information with the utmost care. Would you like to learn more about how we can get money coming into your practice more efficiently? Contact us online or by calling 330-639-1333.