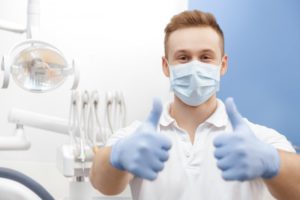 If you're honest with yourself and doing dentistry right, you're not the same now as you were when you first started your career. From the time you were fresh out of dental school until today, you've grown, taken hundreds or even thousands of hours of continuing education, and had countless hours of clinical experience. Your time in the saddle makes you an expert and provides comfort for your patients because they feel confident you know what you're doing. Shouldn't you also expect experience from the rest of your team and your dental answering service?
At Dental Support Specialties, we have more than 400 years of dentistry administrative experience. With 30 people on our team, we have the established skills necessary to further your practice's success. Read on to learn ways that our expertise can benefit your practice.
Answering Phone Calls and Scheduling
At first glance, fielding phone calls may not seem too difficult. However, often the first point of contact with your patients, these calls can be extremely important. You need an experienced person to handle these incoming calls with professionalism and skill. Even casual callers who are just asking questions can become loyal patients when they are properly taken care of and treated with kindness.
Other administrative service companies may provide answering services, but Dental Support Specialties can actually schedule appointments within your practice's software. Instead of leaving a message and planting a seed of doubt in the patient's mind, with us your patients can hang up accomplishing what they called to do.
Providing Outstanding Customer Service
Although your practice is providing necessary healthcare, your patients can choose where they go. As a result, the soft, intangible benefits of your practice, namely customer service, become essential. With every interaction, you need someone to show patients that your practice is the right place for them, their needs will be met, and your team cares about their experience. Dental Support Specialties excels at taking care of your patients, helping you build a relationship of trust and loyalty.
Managing Billing and Insurance Concerns
Let's face it: insurance is a beast unto itself. You need someone who can navigate the confusing language and twists and turns so that you get paid on time. Working effectively with insurance requires in-depth knowledge and experience with various companies and plans. Dental Support Specialties team members are very familiar with how dental insurance works and can streamline the billing process for your practice.
Experience matters both in the dental work you do for your patients and the administrative, behind-the-scenes tasks in the practice. That's why you should turn to Dental Support Specialties. Our seasoned team can help your practice run more smoothly and efficiently, which can equate to more revenue.
About Dental Support Specialties
Since 2008, Dental Support Specialties has offered administrative services to dental practices throughout the United States. However, many of the staff members at DSS have even longer experience working in dentistry. Altogether, we collectively have more than 400 years of office experience at your disposal. Would you like to learn more about our team? You can contact us through our website or by giving us a call at 330-639-1333.