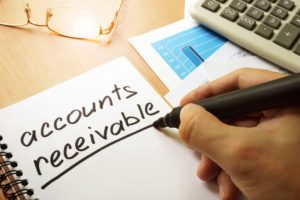 As a responsible small business owner, you look through the books for your practice every now and then on a regular basis. You typically have some bills that are still outstanding, but it seems like there should be more money in the practice's bank account than what you see. After a bit of digging, you find that many bills need to be paid. In other words, you have problems with your accounts receivables. In this post, you'll learn about these problems in dental billing and how Dental Support Specialties can help!
Unpaid Production Revenue
The process seems simple at first glance: you give the patient a service, and then they and their dental insurance pay for it. However, this second part consists of many complex steps including verifying insurance coverage, filing claims, and following up with patients.
Regardless of the reason, your pile of accounts receivables can build up, which means that your practice isn't being paid according to schedule. Without accurate revenue coming in and bills being paid on time, you can't make important business decisions, such as hiring a new team member or purchasing new equipment. Dental Support Specialties can help your team stay on top of this pile so you have a clear idea of the revenue you bring in.
Dealing with Collections
You undoubtedly enjoy getting paid, but very few like asking for money. Calling your patients and asking for payments can be an awkward conversation, one that your staff members may try to avoid as long as possible. However, then you're left with less income!
During these calls, you need to be firm, yet respectful and friendly. After all, you don't want patients hanging up feeling bullied, but you also need them to follow up on their payments. Needless to say, your relationship with your patients should come first right alongside keeping cash flow coming in. As a remote extension of your team, we have no problem making these uncomfortable calls for you. And what's more, we know how to approach it so that your patients hang up without resentment.
No Experience to Navigate Problems
Are your team members rather new to the dental field? Are there areas of administrative dental work that they're not familiar with? Instead of leaving your team to sink or swim on their own, you can give them support to develop the skills they need to address problems at they come. At Dental Support Specialties, we have 12 support specialists with a wide range of backgrounds and experience. We can help your team come up with a system based on industry best practices so that the payment process goes more smoothly in the future.
Ultimately, if you want your practice to succeed and thrive, you need to stay on top of your accounts receivables. The bills need to be paid efficiently so that you can make smart growth decisions.
About Dental Support Specialties
Dental Support Specialties was founded in 2008 and offers remote administrative services to practices throughout the country. In addition to being an answering service for your practice, we can also provide dental billing services, including filing insurance claims, verifying insurance and making collection calls. If you have need of our services, don't hesitate to contact Dental Support Specialties through our website here.