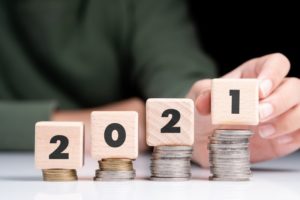 In the wake of COVID-19, nearly everyone has become more aware and careful with their money. Even though many of your patients may not have come for two hygiene appointments in 2020 because of quarantine, those who still pay for dental insurance benefits are sure to take advantage of them in the coming year. But are you all caught up on last year's insurance payments? Does your team need dental insurance support to get back on track? Make sure you start 2021 out right by staying on top of your insurance billing.
Steps of Working with Dental Insurance
Although you'd think receiving payment from insurance for services you provide a patient would be pretty straightforward, the process is often more complicated and involved. Once you have the patient's insurance information, the claims process starts with submitting it. Then, follow-up is necessary to verify insurance benefits. After the claim has been properly processed, your team also has to worry about account reviews and statements.
Common Struggles with Insurance
If you've experienced these struggles with dental insurance, you're far from alone. Although they are common, your team morale, customer service, and bottom line don't have to suffer because of these necessary tasks. Here are the two most common problems you face with insurance and how Dental Support Specialties can take the burden off your team's shoulders.
Time-Consuming and Frustrating
Unfortunately, dental insurance verification is rarely a quick task. Much of the time, these phone calls run long and are tedious for your front desk staff. As a result, they can find it more difficult to keep a smile on their faces. When frustrated or annoyed, your team can struggle to create a friendly, positive environment for the patients who visit your office. Without this responsibility on your team's plate, they can make more room for positive interactions with patients, creating meaningful relationships and building loyalty.
Growing Aging Report
In an effort to improve your patients' experience, your front desk team may put insurance verification lower on the priority list. While this can save time and free your staff to take excellent care of in-person patients, neglecting to address insurance claims keeps you from getting paid. The pile of insurance claims can quickly build, leaving you without means to grow your practice the way you'd like. Our company can reduce your aging report and make sure you receive the payments you're entitled to.
Your front desk team's focus should remain on caring for patients in the office, not holding on the phone with dental insurance companies. Let Dental Support Specialties take over this responsibility so that your office can be a welcoming, comfortable, and safe place for patients and staff alike.
About Dental Support Specialties
For more than a decade, Dental Support Specialties has proudly alleviated the administrative workload of dental practices throughout the country. As a seamless extension of your staff, we can handle insurance claim verification and ensure that you are paid in a timely manner. Have questions about the insurance process or our services? You can contact Dental Support Specialties by clicking here.