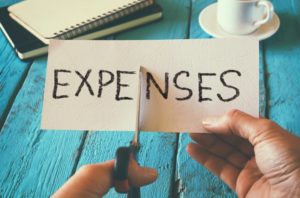 At the end of a strange, chaotic year, it's time for you to sit down and take a look at the books for your practice. Running a small business during a global pandemic means that your practice may not be as profitable as you'd like. However, by making some wise choices, you can quickly recover financially.
When people want to have more money, they often think that they only need to make more income. Although gaining new patients and productivity does bring in more revenue, your profits can also be hurt by how much money you have going out for business expenses. That's why it's important to also dedicate some effort to limiting or cutting costs. If you're already feeling a financial pinch, adding the cost of a dental answering service may not initially seem like a smart move. However, in this blog post, you'll learn how a dental answering service can help you save on other expenditures, boosting your practice's bottom line.
Lower Staff Cost
Bringing another staff member onboard is a big business decision. It's a significant financial obligation, not just because you have to pay their salary but also because you have to provide other benefits. Contributions to 401(k), medical and dental insurance, and other benefits quickly add up, costing you substantially more than what you may have originally budgeted for.
With a dental answering service, your costs are much lower than bringing on another team member, but you still get the benefit of lightening your team's workload.
Less Employee Turnover
Have you ever worked in a stressful environment? No matter how much money you're making, if you constantly feel frazzled and stretched to an uncomfortable degree, you won't want to stick around for the long term. Hiring and training new people requires extra time and effort, meaning extra cost. A dental answering service can supplement your existing staff's workload so that everyone is adequately busy without causing unnecessary stress.
Better Office Culture
In addition to keeping your staff members, taking this responsibility off their plates can allow your team to better serve your patients in the office, creating a comfortable, friendly environment that encourages patients to return again in the future. A dental answering service can help keep your staff happy, which can equate to better customer service and more loyal, happy patients.
Less Down Time
As the saying goes, time is money, and you still have to pay your staff even during those times when you have no patients in your office. Now and then, these little breaks don't harm your profits, but missing phone calls from potential patients can leave gaps in your schedule and lost opportunities for more income.
Moving forward, you can have more financial security in your business by making choices that cut your expenses. A quality dental answering service can allow you to continue meeting your patients' needs while saving you time and money, which benefits the entire team.
About Dental Support Specialties
Dental Support Specialties is a service company that remotely assists dental practices in completing administrative tasks. From answering incoming calls and scheduling appointments to chart auditing and verifying insurance claims, we empower practices to refocus their time and efforts on excellent customer service. To learn more about our various services, you can click here to contact us.