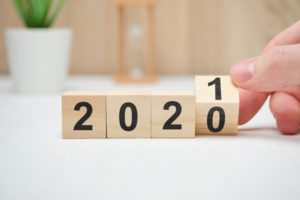 It's no secret that 2020 has been a rough year in almost every way, including economically. Basically every business and company has felt a pinch, especially small, local businesses. As you look forward to the new year, things may not be quite up to "normal," pre-COVID-19 status, but you can still try to plan the next steps for your practice.
In general, no matter what type of practice, dentists tend to have the same business goal: more production, less overhead. Bringing in more patients and cutting back on expenses are effective ways to ensure a successful, profitable business. But how can you reach this goal in 2021? Consider getting a dental answering service like Dental Support Specialties that can schedule appointments in your software.
Catch More Leads
These days, a strong online presence is essential for any small business to thrive. Perhaps you have even invested in improving your website's SEO and marketing to attract new patients. However, if you don't have the infrastructure in place to answer incoming calls and schedule appointments, you're losing opportunities to make money. In fact, the New York Times and NPR report that fewer people, especially millennials, are leaving and listening to voicemails than ever before.
While your front desk team is busy helping other patients, out to lunch, or done for the day, people (i.e., potential patients) can call your practice in hopes of scheduling an appointment. If they are met with an automated voicemail machine, they can decide to hang up and try another practice on their search list.
Dental Support Specialties isn't your typical answering service. We not only accept phone calls with a real person but also work directly with your dental scheduling software to get openings filled, so no new patients fall through the cracks.
Use Time More Productively
Imagine looking at your schedule for the next day and seeing it full. But when you come into the office in the morning, you have messages canceling some of those appointments, leaving your staff with unproductive stretches. That down time costs you money! Unfortunately, you can't eliminate last-second cancellations, but you can keep your schedule updated in real time.
When talking to a real person, patients are more likely to reschedule an appointment, rather than just canceling it. This means your practice still has a chance to earn their business. In addition, Dental Support Specialties can take over answering phone calls so that your front desk staff can perform other duties around the office, such as filing insurance claims, answering questions from in-office patients, and scheduling follow up appointments.
No one knows what 2021 will hold, but you can make sure that you capitalize on every opportunity to welcome more patients. Dental Support Specialties can help you achieve your goals and make your practice successful!
About Dental Support Specialties
Long before COVID-19, Dental Support Specialties has provided administrative services remotely for dental practices across the country. Completely HIPAA compliant, we are able to work with your software and schedule appointments. In addition, we offer assistance with insurance verification and billing issues. If you would like to learn more about our services, you can contact Dental Support Specialties by clicking here.