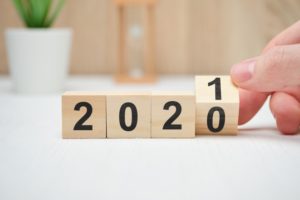 As a small business owner, you have likely heard the adage that retaining an existing customer is easier than gaining a new one. Believe it or not, this saying is true! According to Forbes, it can cost five times more to acquire a new customer than it is to hold onto your current customers. In dentistry, this concept is just as applicable, which means that you should be paying some attention to the patients you have already served, especially at the end of a challenging year.
Perhaps they forgot to schedule their routine checkup and cleaning. Maybe they wanted to think about a particular procedure before moving forward and haven't contacted you back. These patients can easily fall through the cracks; however, data tracking can help with patient reactivation and bring in more revenue at a lower cost. Can you think of a better way to start 2021?
How Can Data Tracking Help You Improve the Practice?
You want to build and grow your practice, right? At some point, you'll have to make some important business decisions, such as expansion, bringing on associates, or buying dental equipment and technology. If you're only looking at the total number of patients you have, you could be seeing skewed data and make a false move. You need to have a clear idea of how many active patients come to your practice so that you can make better and more informed decisions.
In addition, when you know who your inactive patients are, you can focus your attention and efforts on bringing them back. Through phone calls, emails, or other forms of contact, you can reestablish a lost relationship and hopefully get them on track again. As a result, you can bring in more revenue with minimal impact to your marketing budget for attracting new patients.
What Data Do You Need?
Most dental software programs these days keep track of tons of information about your patients. Because the software retains your patients' past visits, you can find out exactly how many patients are overdue for hygiene appointments and which have incomplete dental work. All you need is the knowledge for accessing this information.
How Can You Sort Through the Data?
With thousands of patients in your software program, the idea of going through the records to find inactive patients can easily feel overwhelming. All of the information you need is right there at your fingertips, but your team may not be trained to perform chart auditing efficiently. That's where Dental Support Specialties can take over and help you know where to allot your outreach efforts.
The road to success for your small business may have some obstacles, but if you take advantage of chart auditing, then patient reactivation and retention don't have to stand in your way. By data tracking, you can see how you can make your practice even better and start the new year off right!
About Dental Support Specialties
Dental Support Specialties has been providing remote administrative support for practices since 2008. Our professionals are familiar with most software programs and can handle data tracking and chart auditing, freeing up your staff to giving your patients outstanding service. In addition, we can also actually call these inactive patients and try to reactivate them for you. If you would like to learn more about our chart auditing services, you can contact us via our website or by calling 330-639-1333.