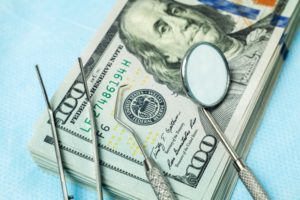 At every opportunity, you try to make a positive impression with your patients and build trust. Your team greets them warmly when they arrive, everyone is friendly and kind, and you listen carefully to their needs before recommending treatment. Even with all these efforts, one thing can come along and shatter whatever good feelings you've carefully created—surprise fees. In this post, you'll learn how dental insurance verification with Dental Support Specialties can help you stay in patients' good graces for the long term.
How Do Surprise Fees Damage Relationships with Patients?
Although many people enjoy surprises, very few like them when it comes to paying for services. Patients like to know how much they owe upfront and dislike finding out later on, after the work has already been performed, that there's more for them to pay. In fact, hitting your patients with surprise fees can leave them feeling frustrated with your practice and have them question your integrity. Whether significant surprise fees occur just once or multiple times, they can even drive patients away.
What Is Dental Insurance Verification?
When your team takes the time before a dental procedure is performed to create an accurate estimate, you are able to provide dental insurance verification. Basically, your team members contact the patient's insurance company to confirm coverage and then calculate the estimated cost for the patient to undergo the recommended procedure based on their plan's benefits. This process can require a bit of time for your team, but it can help you earn your patients' loyalty.
How Can Insurance Verification Impact Your Relationships with Patients?
Although dental insurance verification can seem like a tedious task to delegate to your team, it can have a huge effect on your relationships with your patients. In fact, having a dental insurance breakdown keeps surprise fees to a minimum, which reduces their stress and frustration. When you give them an estimate for a procedure, your patients can trust the numbers you provide. As a result, they learn that you're transparent and honest and truly prioritize their needs and concerns.
What Can Dental Support Specialties Do to Help?
Dental insurance verification, although important, can feel overwhelming to an already overwhelmed staff. But you don't have to take on this workload alone! Dental Support Specialties understands how dental insurance works, and we know how to make the process more efficient. This allows your in-office staff to focus on helping patients schedule appointments and feel welcome inside your practice.
Every little effort to improve each patient's experience is worth making. That's how you win a loyal patient base that stays with you for years to come. By taking advantage of dental insurance verification with Dental Support Specialties, you and your patients can know that you're all on the same page and move forward with treatment with realistic expectations.
About Dental Support Specialties
Dental Support Specialties is an administrative service company that caters specifically to the needs of dental practices. With decades of industry experience, we offer dental insurance verification among our other services, such as answering phone calls, reducing aging reports, and more. If you have questions about dental insurance verification, you can contact Dental Support Specialties by visiting our website here.