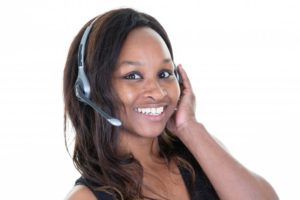 As a small business owner, you are familiar with the hiring process, unfortunately. Even when you have high hopes for a new employee, and they're a good fit for your practice, no one is perfect, right? Think again! It isn't practical to expect perfection out of an individual, but there is a way for you to enjoy all the perks. Dental Support Specialties has an entire team of experienced dental office experts, all devoted to the success of your practice through effective dental answering services.
Always Available
In an ideal world, your staff would never need to call in sick, take vacation days, or take a lunch break. But the fact is that they do need time away from the phones at some point. The good news is that you don't have to rely on just a single person or an impersonal machine to take messages. You can have a real professional answer the practice's phone who can schedule real appointments, answering questions, and interact with patients while your staff members are not available.
Friendly with Everyone
At every opportunity, you want to build a relationship with patients and give them a positive impression of your practice. Even something as small as a phone call can have a lasting impact. That's why you need someone you can trust to answer calls with a friendly demeanor. At Dental Support Specialties, we get along with everyone—patients and staff alike. We're always happy to help, whether it's tackling your aging reports, answering insurance questions, or scheduling appointments.
No Training Required
When you hire a new team member, there's always a learning curve; it takes time for them to get up-to-speed. However, the Dental Support Specialties team quickly adapts to your practice and knows how to work in many kinds of software. You don't have to worry about training anyone; you can get started right away.
As an added bonus, because of our team's interaction with so many different dental practices, we see what works for other offices and can provide proactive suggestions to improving yours.
100% Accountability
Wouldn't you like to know whether your employees have been productive with their work day? With Dental Support Specialties, you'll know exactly what we've accomplished. We provide a list of every task performed every day, so you can feel confident that your money has been well spent.
You don't have to waste time looking for the perfect employee that doesn't exist. Instead you can turn to our team at Dental Support Specialties. We offer the services your practice needs to be successful and build a loyal patient base.
About Dental Support Specialties
For more than a decade, Dental Support Specialties has provided administrative services to dental offices around the country. Proficient in many software suites, the team requires little to no training and can quickly work within your system to schedule appointments and perform other necessary tasks. If you have questions about services or would like to work with Dental Support Specialties, click here.