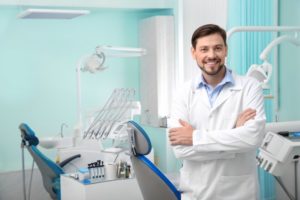 Over the last several weeks, concern about COVID-19 has continued to grow to the point that everyone has been instructed to shelter in place. Non-essential businesses have temporarily closed their doors until the order is lifted, including your dental practice. But that doesn't mean that you need to sit around and wait for things to return to normal in order to have cash flow coming into your business. Here are three ways that you can make a plan today with Dental Support Specialties to ensure your practice is ready for tomorrow.
Tackle Your Aging Report
Do you have a lot of outstanding insurance claims that need to be filed? Now is the perfect time to catch up on those late payments. Although you aren't bringing in new cases at the moment, you can make the most of the available hours your team has on their hands by finishing processing and collecting payments that you're owed from the insurance companies.
Keep in mind, however, that dealing with insurance companies under normal circumstances can be stressful and tedious enough. The COVID-19 crisis could leave the insurance companies understaffed, which means you may need even more patience than usual. Instead, you can delegate this task to Dental Support Specialties. We specialize in handling dental insurance claims, so you don't have to.
Get Organized and Set Up for Success
Perhaps you were planning on implementing a new software system or a new piece of equipment in your practice before COVID-19 hit. Or your team was due for certain training before the crisis occurred. Now could be a great time to take care of these tasks while your staff has the time. Many training courses can be completed online, allowing your team to continue to follow social distancing guidelines while also being productive for your practice's future.
Prepare for the Scheduling Blitz to Come
The COVID-19 crisis won't last forever, and when the shelter-in-place order is lifted, you may experience an overload of patients needing to visit you. However, some patients may fall through the cracks unless you reach out to them directly. If possible, try to plan on contacting these patients as soon as the end of the order is in sight so that you can pick up right where you left off, keep your hygiene schedule busy, and complete follow-up procedures as originally intended.
Although this crisis is affecting all of us, it doesn't have to devastate your practice's cash reserves. With your team unable to do their traditional work in the office, you can rely on Dental Support Specialties to manage and reduce your aging report and contact patients for future appointments. As a result, your team members can be ready to hit the ground running when life gets back to its typical rhythm.
About Dental Support Specialties
During the COVID-19 crisis, Dental Support Specialties continues to lend practices a helping hand, especially with aging reports. Our founder, Mary Beth, is working hard with Hollie Bryant of Bryant Consultants to make sure our clients have a plan and feel confident during these uncertain times. If you would like to have a free support analysis, or if you would like to work with Dental Support Specialties, just contact us.