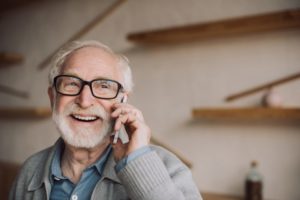 During a consultation recently, your patient expresses interest in a complex smile makeover in the near future, and you put together a solid treatment plan. However, they say that they would like to consult their calendar before scheduling the work. Weeks, then months, pass by, and the treatment still has not been completed. Instead of passively waiting for your patient to call you, you can be proactive and follow up with them. But, let's face it, it's likely not practical for your limited team to reach out to every single patient. That's where Dental Support Specialties can step in and lend a hand with dental scheduling.
Giving a Friendly Reminder
Your patients are human. They can forget to call you back and schedule the procedure, which is especially more likely to happen with cosmetic work. A simple phone call to ask them about it could be all the reminder they need to get back on track with the planned treatment.
Additionally, some patients need to be reminded to come in every six months for their checkup and cleaning appointment. These visits may not be as lucrative individually, but having consistent hygiene appointments can collectively have a huge impact on your bottom line.
Strengthening the Relationship
How do you feel when a friend reaches out to see how you're doing? Especially if it has been a while since you've seen them, this gesture can mean a lot. The same applies to your patients. If they are due for a hygiene appointment or if they still haven't scheduled the dental work according to the treatment plan, you should consider contacting them to check in with them. Regardless of the reason for postponing treatment, your patient needs to know that you're thinking about them. This small gesture communicates your concern for them and their goals, which can motivate them to come back.
Being Available
When your patient calls you, is your team available to answer? At times, even on a daily basis, your phone may go unanswered if you rely only on your in-office team. During lunch breaks, vacation or sick days, or other gaps in coverage, your patients could be trying to reach you to schedule work and can't get through, leading to lost opportunities for revenue. When you need us, Dental Support Specialties can answer as a friendly, helpful representative for your practice.
By following up with your patients, either for routine or complex work, you ensure that no patient falls through the cracks. Your patients can feel well cared for and you can get a more consistent stream of revenue for your business. So call Dental Support Specialties today!
About Dental Support Specialties
Dental Support Specialties was created in 2008 to help dental practices remotely with administrative tasks, including answering phone calls, scheduling appointments, following up with patients, and dental insurance verification. To get a complimentary support analysis or to start working with Dental Support Specialties, you can call (330) 639-1333 or click here.