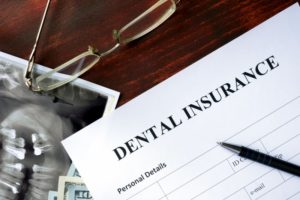 At the end of a long day, you finish working with your last patient of the day. As you pass by the front desk, you notice that your team is still busily working on processing dental insurance claims and following up with companies on the phone long after the patient leaves. And you also see that they look burned out, stretched and taxed beyond their limits. You wonder—is there a better way to deal with dental insurance verification? In this blog post, you'll learn why insurance verification is important to your practice and understand your options moving forward.
Why does insurance verification matter?
About 57 percent of the American population has dental insurance coverage, and much of the business that dental offices bring in, often more than 60 percent, depends on payments from patients' insurance benefits. In addition, when more advanced treatment is required, dental offices need to estimate insurance coverage accurately in order to provide an accurate treatment plan to patients. In fact, more patients switch to a different dentist over a miscommunication about insurance or billing than because of clinical care.
How much will in-house dental insurance verification cost?
For each case where dental insurance benefits are used, one of your staff members has to file one or more claims. This process alone can consume significant time out of your team's schedule. If complications arise with a claim, they then have to call the insurance company to resolve the issue, which can take 20 minutes or longer for each case. This tedious, time-consuming task can overwhelm and frustrate your front desk staff if they also are required to answer phone calls, handle scheduling, and serve patients within the office. In the long run, having a distracted, annoyed team could lose you return patients, costing your practice thousands of dollars.
If your practice is in-network with more than five insurance companies, perhaps you've considered hiring a dedicated insurance coordinator to deal with these headaches. To be fairly compensated, this team member would need to be paid $16 per hour at minimum. In a full-time position, that amount equates to about $2,560 every month. With this dental insurance breakdown in mind, you may be wondering if you have any other more cost effective choices.
How can Dental Support Specialties help your practice?
Although you could hire someone to work in your practice, alternatively, you could turn to Dental Support Specialties to take on dental insurance verification for you. Our staff has years of industry experience and is intimately familiar with the processes insurance companies use. Plus, by freeing up your own team, you ensure that they are able to provide high-quality customer service that keeps patients coming back again and again.
Ultimately, you want to make the best decision for the success of your practice both in terms of finances and in creating a welcoming, positive environment for your patients. Outsourcing your dental insurance verification can help you achieve your goals without disrupting your daily operations.
About Dental Support Specialties
Dental Support Specialties was founded in 2008 to assist dental practices with essential administrative tasks, such as dental insurance verification and billing, to make sure that practices continue to receive prompt payments and steady cash flow. If you have questions about the cost of insurance verification, you can contact Dental Support Specialties by clicking here.