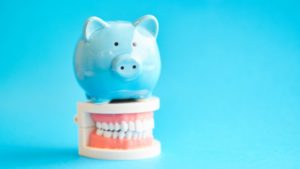 Every day, your practice's schedule is filled with patients, and you have even recently brought in a couple of larger cases. Basically, you have every reason to think that your practice is thriving, but the numbers somehow don't match up in your practice's revenue. When you take a look at your accounts receivables, you notice that you have bills that have gone unpaid for a while—and the pile is growing! Here are three signs that now is the time to get a handle on your dental billing so that you can get paid on time and enjoy your practice's success.
Your Team Is Falling Behind on Production Revenue.
Unfortunately, in the dental field, the process of getting paid can be a difficult and tedious one. Often, you need to call the dental insurance company several times to confirm coverage and process claims. Sometimes, you also need to collect an additional fee directly from the patient. If your team isn't paying attention to the little details, these revenue opportunities can fall through the cracks, affecting your bottom line. You don't want your income to be stuck in limbo, so it's important to stay on top of any outstanding bills.
Your Team Seems to Avoid Uncomfortable Collections Calls.
Asking for owed money can be awkward for some people. They simply don't know the right way to approach collecting a balance that's due in a way that is transparent, comfortable, and effective for everyone involved. But putting off these calls can hurt your practice in the long run. If you want the money you've earned, your team needs to have a system in place to handle the situation with tact and patience.
Your Team's Customer Service Suffers Because of Billing Issues.
Between working with complex insurance problems and trying to reach patients for billing balances, your team can easily become frustrated and irritable. As a result, their attitude and care for patients in the office can suffer, which can only hurt your practice. You don't have to let billing challenges interfere with your patients' experience in your office.
The good news is that your team doesn't have to fight this uphill battle alone. Dental Support Specialties can monitor your accounts receivables and make sure that you're paid on time consistently. Our team members have worked in the dental industry for years and know exactly how to handle these situations with a gentle touch so that everyone walks away happy. With the right dental billing support, you can focus on seeing your practice grow and succeed financially.
About Dental Support Specialties
For more than a decade, Dental Support Specialties has provided dental billing support to practices needing help with accounts receivables. We can help with filing claims, making collections calls, and ensuring that your practice is paid in a timely manner. If you have questions about our services for increasing production revenue, you can contact us by clicking here.