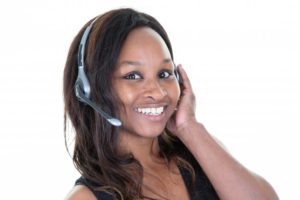 Between answering phone calls, filing dental insurance claims, and helping patients in the office, you and your staff are overwhelmed. You know you need extra help to manage the workload, but the idea of having to bring in someone else seem to only add even more tasks to your to-do list and increase your stress. That's where Dental Support Specialties makes all the difference. We make it easy to delegate administrative tasks without the headaches that usually go along with it. In this post, you'll learn all about the benefits of hiring us to be your dental answering service and working with people who already know your management software.
No Training Necessary
Onboarding another team member usually takes time—time to train them on the management and scheduling software and your practice's processes and workflow. However, believe it or not, that's not a problem with Dental Support Specialties. We are already experienced in most management software, so you don't have to worry about training us.
No IT Changes Required
Not only do you not have to train our team members when you turn to us, but your team members don't have to worry about learning a new, complicated software system or add-on. Basically, we are able to securely log onto to your workstation remotely without requiring any additional software or training for your existing staff. You simply let us take over, and we'll handle it all for you!
HIPAA Compliant
We realize that turning to us for dental scheduling support involves a great deal of trust. After all, you're allowing an outside entity access to private information. But with us, you don't have to worry about your patients' privacy and your practice staying in compliance with HIPAA. Our team members are familiar with these requirements and will work within HIPAA for the benefit of both you and each patient.
Better In-Office Patient Care
When your team members are constantly being interrupted by phone calls from patients and insurance companies, in-office customer service can suffer unfortunately. Without this responsibility, your team can then focus on making sure that each patient receives the personal attention they deserve.
Overall, Dental Support Specialties is designed to make your office's workflow smoother, more efficient, and more productive—all without putting any additional stress on your staff's shoulders. We will work within your management software and strive to make everyone's life simpler and better!
About Dental Support Specialties
In 2008, Dental Support Specialties was created by Mary Beth Bajornas with three core values of customer service in mind: productivity, accountability, and integrity. These continue to be critical to how we approach each client's needs. If you have questions about our dental answering service or our scheduling support, just click here to contact us.