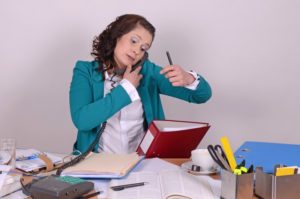 You've just finished an appointment with a patient, and you walk by your front desk team. They seem frazzled and stretched thin, trying to manage incoming calls, insurance paperwork, and in-office patient needs. This has been happening more and more lately, and you worry that both customer service and team morale are suffering. Well, Dental Support Specialties can lend a helping hand.
We can quickly learn your practice's protocols and systems so that no task or patient falls through the cracks. We provide remote support services for general dental, periodontics, and oral surgery practices. Our team members have years of experience working in these types of practices and are familiar with their unique administrative needs, like dental answering service.
General Dental Practice
In many cases, general dental practices cover a wide range of services in the same location, from cosmetic procedures to emergency root canals and much more. You need a team that knows how to handle dental scheduling support for all these diverse services. That's where Dental Support Specialties can make all the difference and make sure that your practice stays busy.
Although general practices can have a full menu of services, the one that patients use the most is typically dental checkups and cleanings. These routine appointments may be simpler in terms of insurance billing, but there can be challenges in keeping the schedule consistently full. Our team can call and schedule your patients who are due for their hygiene visits to keep your own team productive. This, in turn, helps you maintain a steady stream of income for your practice.
Periodontics Practice
Many patients who visit periodontist's offices come from dentist recommendations, so follow-up calls aren't usually necessary for periodontics practices. However, these specialty offices often have a small staff that can still struggle with a full plate of administrative tasks. Instead of hiring separate coordinators for insurance or scheduling, you can turn to Dental Support Specialties to deal with whatever workload your concentrated team can't complete. That way, they are able to focus on providing exceptional customer service in the office.
Oral Surgery Practice
In oral surgery practices (or really any kind of dental practice), once you figure out which services are and are not covered by insurance, you can have a backlog of accounts receivables both from the patients and in the insurance companies. Unfortunately, staying on top of your aging report requires a lot of time and effort to contact the right entities and make sure that everything is processed smoothly. But without these efforts, payments won't come in on time consistently, impacting your practice's bottom line.
Whether you have a general, perio, or oral surgery practice, Dental Support Specialties can help behind the scenes to allow your team to be more efficient, your patients happier, and your business more successful. Call Dental Support Specialties today to get started!
About Dental Support Specialties
Since 2008, Dental Support Specialties has been the only remote service company to cater specifically to dental practices. Although we currently work with these three types of dental practices, we are working toward being able to serve orthodontic practices as well. If you have questions about our services or our team, you can contact Dental Support Specialties by clicking here.