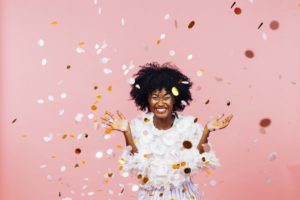 Happy New Year! It's now 2020, which means that it's the start of a new decade as well as a new year. You want this next decade to be successful for your practice—maybe you even have set a concrete goal for your practice's growth that you'd like to see in the coming years. One way you can make sure that your business stays on track is making sure that your patients' dental insurance bills are being paid. If you're beginning the new decades with a large and growing aging report, you're not starting on the right foot. Read on to learn the value of dental insurance support.
The Importance of Dental Insurance Verification
When a patient brings in their dental insurance information, your team first needs to verify that it is correct. They also have to contact the insurance company to file claims, sometimes multiple times, in order to get paid for the services your patient received. These time-consuming tasks may seem tedious and frustrating, but they have to be completed if you want to be paid.
Although it can be easy to allow outstanding insurance collections to pile up, you'll quickly see a drop in your practice's profits. Without receiving payments in a timely manner, you won't be able to accomplish the goals you have in mind for your practice. Plus, if your team members are consumed with working on your insurance billing, they will likely be too busy or frazzled to serve the patients that are visiting your practice. As a result, your customer service and satisfaction can suffer, impacting your bottom line in the long run.
Benefits of Professional Help for Insurance Billing
The good news is that your team members don't have to tackle dental insurance on their own. Dental Support Specialties has the experience and knowledge to deal with your aging report quickly. This service enables your team to dedicate their time and attention to interacting with patients, which means that patients can feel well cared for and more motivated to come back and refer friends and family to the practice. Delegating dental insurance verification to Dental Support Specialties also ensures that insurance companies don't delay payment. This allows you to dream big when it comes to your practice's growth.
Moving Forward
With your patients' benefits restarting with the new year, many of them will be relying on insurance to pay for their dental work. Now is the perfect time to catch up on your aging report and stay on top of your incoming insurance claims. Otherwise, you could be losing thousands of dollars that you're owed.
What goals do you have for your practice for the next ten years? Are you handling dental insurance in a way that points you toward success or stagnation? When you work with Dental Support Specialties, you and your team can be more productive and well on your way!
About Dental Support Specialties
Dental Support Specialties has offered remote services to dental practice since 2008. From verifying correct insurance information to managing aging reports, this team can help dental offices run more smoothly and collect payments efficiently and effectively—all without disrupting daily responsibilities within the office. If you would like a complimentary support analysis, or if you have questions about this service, you can contact Dental Support Specialties by clicking here.