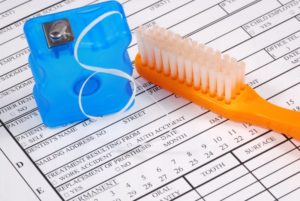 Imagine you're a patient who needs to have a dental crown placed. Your dentist has laid out the treatment plan, and you're confident moving forward with treatment. But a few weeks afterward, you receive a bill you weren't expecting in the mail. The practice's team already collected your out-of-pocket payment, but now you owe more than you anticipated. How do you feel? Do you want to go back to that practice in the future?
Unfortunately, this common scenario occurs when team members don't take the necessary steps to properly verify insurance. But this process is time consuming and tedious, making it a difficult task for support staff to accomplish quickly. Well, Dental Support Specialties has the solution—give dental insurance verification to us!
The Effect of Surprise Fees on Patients
The top complaint patients have about a dental practice is related to money. In fact, most of the time, patients are disgruntled when they receive surprise fees, and it's not hard to see why. These postponed fees can make the patient suddenly feel as if they are being overcharged for services or even cheated by the practice. In some cases, these negative feelings can damage trust in the dentist-patient relationship and lead them to seek another practice altogether. Dental insurance verification can help you remain transparent with your patients and keep them happy with their experience.
The Effect of Insurance Verification on the Practice
Other than annoying patients, postponing insurance verification can also hurt your practice's bottom line. Until this task is completed, insurance doesn't pay, which means that you could have an ever-increasing aging report and missing out on income that you're owed.
The Insurance Verification Process
You would think that once you submit an insurance claim the task would be done. But that's just the beginning! Afterward you need to follow up and verify insurance benefits, not to mention handle account reviews and statements. Not only are all these steps time consuming, but they can also be incredibly frustrating, which is why many teams push verification to the back burner while they manage in-office tasks.
The Benefits of Outsourcing Insurance Verification
Giving Dental Support Specialties the responsibility to verify dental insurance can make a huge positive difference for your practice. More accurate estimates for treatment with fewer surprise fees mean that patients can know exactly what to expect, which helps build trust. In addition, without frustrating insurance verification to deal with, your team can then focus on serving in-office patients with a more friendly, welcoming attitude.
Ultimately, making sure dental insurance verification is performed correctly offers only benefits for everyone. When you turn to Dental Support Specialties for this task, the patients are happier, the team is happier, and the practice's bank account is happier. It's a win-win-win!
About Dental Support Specialties
Dental Support Specialties was founded in 2008 and has been serving dental practices remotely ever since. Our team includes experienced dental professionals who can quickly handle dental insurance verification without a hitch. If you would like to learn more about this popular service, you can contact Dental Support Specialties by calling or clicking here.