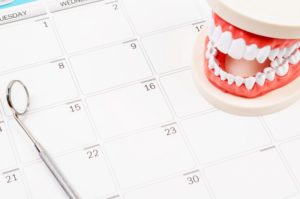 As you and your staff finish an appointment, you take a look at your watch. It's lunchtime! You hear your team members chat about where they want to go for lunch, and they transition the phones to an answering service. Basically, if a patient calls while everyone is out, their call will forward to a company that can take messages. When your team gets back, they can reach out to the patients who left a message while they were out. But did you know that this method can cause you to lose money? Instead, you should use a dental answering service that can work with your schedule and set up appointments for patients who call in while your staff is unavailable.
Respect Your Patients' Time
Let's be honest. No one enjoys playing phone tag, and scheduling an appointment shouldn't require making or receiving multiple calls. At least, that's how many potential patients feel. In fact, new patients may simply move on to the next dental practice if they aren't able to schedule an appointment with that first phone call. That's why having dental scheduling support is so important. That way, your patients don't have to call back or wait for a phone call from your office in order to schedule a visit to your office.
Fill Your Schedule
In running your dental practice, you probably have found that you bring in more money when you have more patients coming in. A full schedule equates to more productivity and a boost in your practice's profits. Patients who call in for an appointment are obviously interested in you and the services you have to offer, but if they aren't able to set up their visit on that phone call, they could decide to go elsewhere. Basically, you lose the opportunity to get more patients in the treatment chair and more money in the bank!
Leave a Good Impression
The initial phone call a patient makes to your practice is the first contact they have with your team. As a result, you want to make sure that you make a positive impression from the beginning. If their attempt to contact you is greeted with an answering machine, a patient can feel like you and your team aren't reliable or available to help them.
Even if you use a service where actual humans answer the phones but only take messages, potential patients can hang up with a negative impression of your practice. They can question your team's competency or the practice's professionalism, leading them to choose another dental office.
Ultimately, you want to make sure that every phone call counts and leads to a patient receiving treatment in your office. By working with an answering service that can schedule appointments, your practice can continue to be productive even when your own team isn't available to take calls.
About Dental Support Specialties
Dental Support Specialties does more than just answer phone calls and take messages—DSS actually schedules appointments while your team is out on vacation, out to lunch, or busy helping patients in the practice. Do you have questions about these services? Contact DSS by calling (330) 639-1333 or clicking here. You can also get your own free support analysis by clicking here.